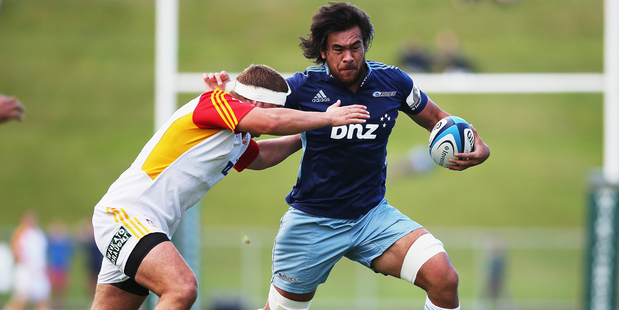 It's time to get our heads around the fact rugby season is upon us again and for me there is added intrigue in that 2014 might be the last time we see Super rugby in this format.
There is always a sense of anticipation when a season begins, with new players emerging and established players swapping teams. The key to winning this year will be the same as it was in 2013 - managing the June window.
Teams all have a different approach here. Do you play during the international window or not? Do you train as you would during the rest of the season or scale back? Last year it was really obvious which teams benefited from the window and which suffered either through bad luck or bad management.
The Hurricanes decided to play during the break and ended up losing dynamic halfback TJ Perenara to a broken leg during a friendly against the Reds on the Sunshine Coast.
In terms of a team that seemed to go up a gear, you can't look past the Brumbies. The bulk of the Wallabies squad to face the Lions came from other Australian squads so they got a decent break. Also, their midweek win against the tourists gave them the confidence they were on the right track - confidence they took right through to the competition final.
The Chiefs clearly managed their squad well over the break and they were not too heavily taxed on All Black squad duty.
The Crusaders? You'd have to say it is debatable as to whether they got any benefits out of June.
Depending on what happens at Sanzar and IRB level over the next 12 months, this might be the last time franchises have to manage this tricky period. If Super rugby sees significant changes, this might also be the last time we see home-and-away derbies, which I know the players find incredibly demanding on both a physical and mental level.
The rugby in derby matches is hard, and thinking about how you break down opponents you know so well not once, but twice (and in some cases with playoffs, three times) a year requires a hell of an effort.
Finally, there is one other adjustment that will require a mental shift: no points for byes. Whereas byes were looked forward to because it was a chance to rehabilitate the body and pick up four easy points, now it will be a frustrating time for coaches as players as they see teams gain ground on them on the table and they're not able to do a thing about it.
Teams with byes in early rounds will want to make sure they have points on the board so it doesn't feel as if they've lost touch with the leaders already.
Former All Black Justin Marshall will be writing a chalkboard column for nzherald.co.nz/rugby from Friday and a column in Monday's Herald, starting on February 24.