Former greats say South Africans the toughest despite All Black victory record over old foes in professional era.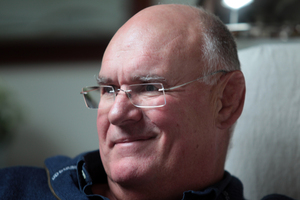 South Africa is still New Zealand's greatest rugby rival despite a poor record since the game turned professional, say All Black greats.
The All Blacks, fresh from their scratchy 28-13 win over the Pumas, will go into this weekend's Rugby Championship match at Eden Park having won six of their last seven matches against the Springboks, with the only glitch in that sequence being an 18-5 loss at Port Elizabeth in 2011.
The Springboks thrashed the Wallabies 38-12 at Suncorp Stadium in Brisbane on Saturday night and remain unbeaten in the competition. But their days of having the wood on their great rivals appear long past.
Before rugby turned professional in 1995, the Springboks held a 50 per cent winning record against the All Blacks. In that time, the All Blacks could muster just a 43 per cent winning record against the Boks - and it took 35 years before they won their first series against them in 1956.
The Springboks also claimed the right as the better away side of the two as they were the only team that won an away series - their 2-1 series win in New Zealand in 1937.
But since rugby became professional, the All Blacks have won 35 of the 48 matches between the two sides - meaning South Africa's winning record against the All Blacks now lags behind that of Australia, who have won 14 times in 46 matches with one draw.
All Black great Colin Meads, who toured South Africa in losing campaigns in 1960 and 1970, said that despite the statistic, South Africa remained New Zealand's greatest rival.
"South Africa have always remained our greatest threat because they play a similar game to us, they are big, strong buggers and they knock us around a bit," he said.
"They've got some enterprising backs ... and they always seem to have a good halfback and five-eighths around there."
Meads said South Africa had struggled with the transition of rugby becoming more democratic in the Republic "but they are a great side".
Former All Black lock Andy Haden, who toured South Africa in 1986 with the Cavaliers, agreed with Meads, going so far as to say the All Blacks would struggle to win their Rugby Championship return encounter at Ellis Park in Johannesburg next month.
"They're the hardest team to beat but that's at home, they have always been very difficult to beat there.
"In the old days we used to say it's hard to win in South Africa because of their lethal combination - a bent referee and a good goalkicker ... I think the professional era may have taken the referee part of it out."
Haden said the All Blacks' commitment to fitness levels and ball-handling skills among their forwards had probably been the difference between the two sides since the game turned professional.
"South Africa have always had a big, strong forward pack who are great scrummagers.
"They would get a lot of possession and you had to battle like hell to get parity so they would usually have a territorial advantage and that's when their goalkickers came in," he said.
"But the modern game requires big forwards to be good at handling the ball and also the fitness levels of our side haven't been really talked about much - our fitness levels are very high."
Battling the Boks
85 times since 1921 the All Blacks have played South Africa
48 New Zealand wins
34 South Africa wins
3 games drawn
*Before rugby turned professional the All Blacks had a 43 per cent winning record against the Springboks' 50 per cent.
*Since the game turned professional the ABs have had a 72.9 per cent victory record, winning 35 of their 48 matches.
Source: www.rugbydata.com