Martin Snedden says experience with world tournament will be valuable on board for 2017 Masters Games.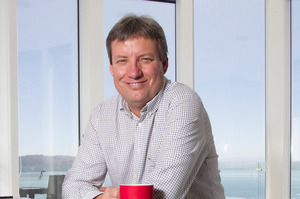 He helped ensure the 2011 Rugby World Cup went off without a hitch and now Martin Snedden is back in the major-events business.
The former international cricketer has been appointed to the board that will oversee the hosting of the Auckland 2017 World Masters Games.
The games, expected to attract more than 25,000 competitors and 10,000 spectators, will cost around $33.6 million. Auckland Council and the Government are contributing $11 million each and the remaining $11.6 million will come from registrations and sponsorship.
Auckland Council's events arm Ateed will manage the games through a limited liability company, WMG 2017.
Mr Snedden is among five WMG 2017 board appointments confirmed by chairman Sir John Wells today. The others are IOC representative Barry Maister, Wanganui Council CEO Kevin Ross, Netball Northern Region chairwoman Dianne McAteer and accountant Diana Puketapu.
While not of the same scale as the Rugby World Cup, the games had the potential to deliver significant benefits for Auckland, Mr Snedden said.
"If the organisers succeed in attracting the number of competitors and spectators that have been anticipated, that's going to be a nice, timely boost for the Auckland economy and slightly wider."
The Masters Games are expected to inject $36 million into Auckland's economy and generate about 250,000 visitor nights to the city.
Mr Snedden said that unlike the rugby cup, which depended on attracting spectators, the key to the success of the games would be attracting competitors, but the challenge for organisers would be similar.
"One of our major aims was to entice people around the world to see New Zealand as a good place to be at that time; it's the same thing here."
As CEO of the NZ Tourism Association and a former sports competitor and administrator, Mr Snedden saw appeal in the WMG2017 role.
"Sport has been pretty much my life. Most of my adult life I've been involved in playing or running sport. The attraction for me was that it's a pretty significant event, and I guess with the experience I had in Rugby World Cup, I had some skills and experience there."
An event such as the masters games created intangible benefits as well as economic returns, Mr Snedden said. "It creates a positive mindset and when people are in a positive frame of mind they are more ambitious and set about achieving things.