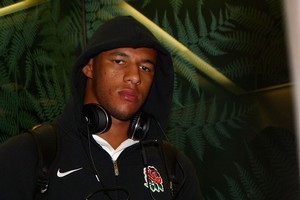 There is always someone hot and bothered by supposed All Black cheating. It is a perennial theme - particularly the work of Richie McCaw who can't put his hands anywhere near the ball without someone crying foul.
It is the single most tedious debate in rugby and perpetrated entirely by the clueless. Test match rugby has forever been about manipulation of the rules. Any team daft enough to be pious tends to lose - that's how it works.
The breakdown is a shambles and good players get away with what they can get away with. The ball comes back - the game flows and we all go home happy.
Serious analysis of a major test would leave the clueless appalled. Every decent loose forward in the world could be penalised 10 times or more in a game. All of them - McCaw, David Pocock, Heinrich Brussow, Sam Warburton - they all play in front of the offside line; they all edge in from the side of the tackle; they all benefit from team-mates running illegal interference.
That's their world and maybe the clueless should wonder why it is that none of the actual combatants are outraged by this; far from venting about what an opponent has managed to get away with, they are quietly respectful.
So maybe the clueless who need an outlet for their hot air should take a closer look at the England versus Argentina Rugby World Cup game if they want a hobby horse to jump on. If they actually want to tackle the issue of cheating - proper cheating that has no place in the game - then they should look at just how late Felipe Contepomi was hit not once but twice.
The Pumas' playmaker left the field after 25 minutes with damaged ribs - an injury incurred because he had passed the ball and was then smashed from the blindside; unprotected and unaware, he was the victim of two cheap shots.
Mario Ledesma has received some kind of justice for the head knock he took when Courtney Lawes slid in knees first as the English lock has at least been cited.
It was an ugly challenge and one that appeared more malicious than clumsy. In his defence, Lawes may have been frustrated by the fact that at an earlier breakdown, his boots had been taken off his feet; the Pumas had rucked his socks off so to speak and clearly by the amount of claret that flowed and the obvious volatility of both packs, the Pumas weren't playing so nice either.
The nasty bruise on James Haskell's eye and the fact he said he was initially gouged only to backtrack suggests there was a level of nastiness in that game that may not have been fully appreciated by those not in the thick of it.
Violence has no place in rugby. Late tackles, eye gouging, knee dropping and stamping - when big men indulge in that sort of stuff bones get broken; careers can end and mummies all around the world decide their little Johnny isn't going to play rugby.
That's cheating to whine about.