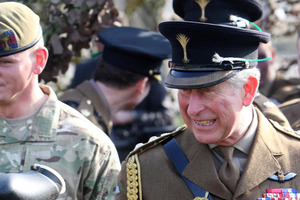 Prince Charles is amongst those paying tribute to the Royal New Zealand Air Force as it celebrates a significant milestone.
A special event at Parliament tonight will mark 75 years since the Air Force formed as a separate arm of New Zealand's military forces.
A unique stamp collection, a specially minted silver coin, the release of an official history, and the personal video message from Prince Charles - all celebrating and acknowledging this significant milestone in our country's aviation history.
Chief of Air Force, Air Vice-Marshal Peter Stockwell says ever since the force officially formed on the first of April 1937, it's been an organisation steeped in tradition and heritage.
Other events are being held around the country between now and April, including a spectacular Air Show at the Ohakea Air base on March 31.