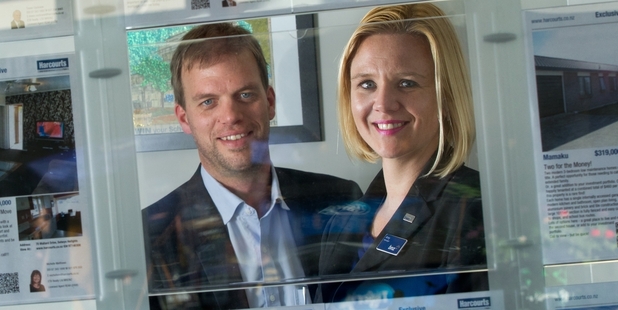 It may be easier to buy your first home than you think — even without a 20 per cent deposit — say Rotorua real estate experts.
A group of the city's legal executives, real estate agents and bankers met last week to discuss how to educate potential first home buyers about their options.
Davys Burton Lawyers legal executive Wendy Ardern, who organised the meeting, said she had seen a huge drop in the number of first home buyers since lending restrictions were introduced late last year.
"I was looking after three or four a month, it's down to one a month," she said.
"We all felt that some positive education was needed especially since the market here in Rotorua is quite different to the Auckland or Christchurch markets that often get mentioned in the media.
"I've had at least two first home buyers say to me they didn't realise it was possible to buy a house with a deposit of less than 20 per cent. Some lenders are able to offer mortgages on this basis and we want everyone to know."
Harcourts agent Hielke Oppers attended the meeting, along with agents from Ray White and Eves.
"There's very few first home buyers looking at the moment. The question that naturally raises is, is that because people have made an educated choice they can't buy property or is there a perception it's too hard or impossible?" he said.
"I believe there is a large group of people that should be in a position to buy who are wanting to buy and aren't doing it at the moment because they are not aware or not informed [that they can]."
BNZ Rotorua assistant store manager Amy Callaghan, who attended the meeting, along with senior staff from two other banks, said BNZ wanted the Rotorua community to grow and part of that was helping people become home owners.
She said "absolutely" the bank could lend to those without a 20 per cent deposit.
"The Reserve Bank of New Zealand LVR 'speed limits' do mean we carefully prioritise funding — but we assess every deal on its merits," she said.
Mr Oppers said he'd like the local industry to come together and educate potential first home buyers, and the group was considering how best to reach them.
"This is the time to buy, if people wait for another two years they're going to be missing the boat."
For information, email homebuyersrotorua@gmail.com.