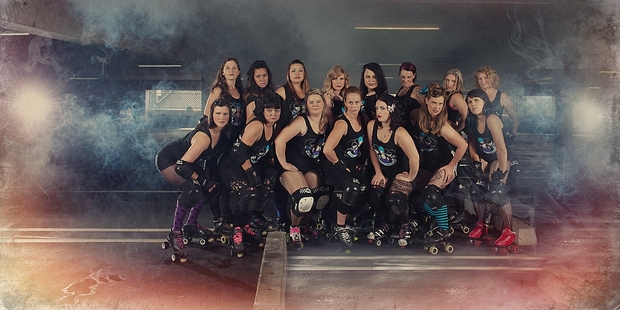 Roller derby is smashing its way into Rotorua's sporting scene.
Tickets to Slam Rock 2014, Rotorua's first roller derby game, have sold out.
Organiser Layla Robinson said she was thrilled by the level of interest shown in the event, which will be held at the Southern Trust Sportsdrome on Saturday.
"It's very exciting, to sell all 460 tickets - that's fantastic. We had no idea it would be so popular," she said.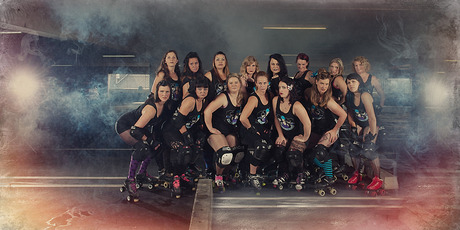 Local team the Motley Crew and Mt Maunganui's Iron Maidens will battle it out.
The object is to score the most points by lapping opposition on roller skates on the oval track. The jammer is the point scorer, while the other members are blockers.
Ms Robinson said: "It's just such nail-biting, exhilarating action and there's a lot of skills and strategy involved too.
"Watching it is as much of an adrenaline rush as playing it. You'll be absolutely sold on it after just one game."
She said most players' "obsession" with roller derby came after watching a game live and she hoped this weekend's game would have the same effect on audience members.
"Rotorua is already a sporting town and I think roller derby is a sport that could take the city by storm. Judging by the amount of tickets we've sold, that could definitely happen."
Ms Robinson expected it to be a fun night out for people of all ages and encouraged spectators to take support signs or dress up for the occasion. Halftime entertainment will feature the finals of the Slam Rock Air Guitar Competition sponsored by MusicWorks Rotorua.
For more information about Rotorua's roller derby team check out: www.facebook.com/sulphurcitysteamrollers.