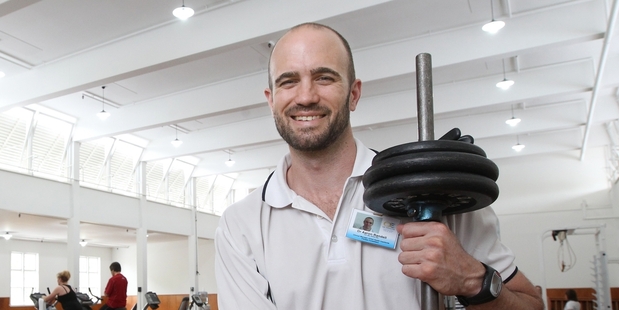 Change the habits of the dads, and the rest of the whanau will follow on.
That's the reasoning behind a programme tackling obesity, among other issues, in Maori men locally.
Tane Takitu Ake was successful in gaining Ministry of Health funding for four years after the results from a pilot programme.
The man behind the course, Korowai Aroha health promoter Tracey Ormsby, said while there were programmes addressing problems for women and children, men traditionally lagged behind.
The 10-week programme looks at changing habits, nutrition and includes a six-week fitness component with Dr Aaron Randell from QE Health. Participants are also given an extra two months entry to the facility's gym.
"Sadly women have been leading the way ... this is about restoring some of the responsibility back into our men."
It also looks at camaraderie and building those networks and links between the group, which is limited to 10 participants.
With just four intakes a year, Mr Ormsby admitted there was plenty of demand for the programme - but said the focus was on small groups to make sure there were good results.
"It's really starting to gain some momentum. We're now into the third group and starting to get word of mouth out there."
Far from being just a Biggest Loser type boot camp, Mr Ormsby said the goal was to give the men tools for long-term and sustainable results.
He said the change of attitude and increased motivation were the biggest changes he saw.
One of those who has just finished the course is Philip, who didn't want his surname published.
He said he was obese and a self-confessed couch potato before joining the group, but lost 8kg in the 10 weeks and has carried on with the exercise and lifestyle changes.
"I was so shy before. The biggest thing was the friendship."
After having a stroke Philip needed a walking frame to move around, but said since taking part in the programme he'd been able to stop using it.
Dr Randell said most participants continued with exercise after the programme.
"It's not about smashing them as hard as I can, it's about giving them the confidence and education."
Dr Randell said some of the men were between 150kg and 200kg so it was about teaching them how to exercise properly.