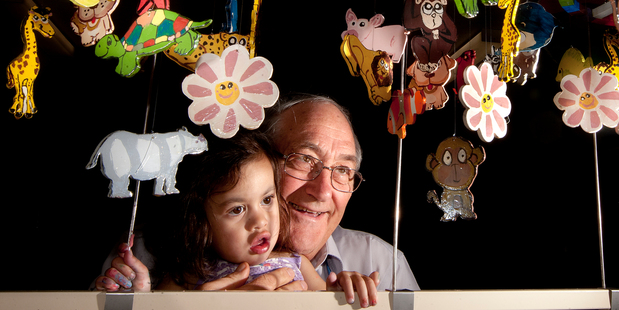 Hospital can be a pretty scary place when you're just a wee one, but a special community project has made the place a bit brighter for sick kids.
Now they'll have brightly-painted animal mobiles on their cots to distract them and help make the environment a little less clinical.
Rotorua Hospital assistant chaplain Allen Foote said the idea had been about 15 months in the making after hospital staff mentioned to him the need for mobiles on the cots.
Since then he's roped in the support of various people and businesses in the community.
Mr Foote said the mobiles took a lot of work in cutting and sanding the shapes, painting them and making sure they were securely attached to the beds thanks to volunteers like Steve Shipgood, Noel Lamberton and Joan Nicol.
He said hygiene was another important factor and the mobiles would need to be sterilised after each patient.
Mr Foote said many of the businesses involved donated their time and products free, while the remaining costs were funded out of the Seventh-day Adventist Church's $5 fund.
Rotorua Hospital children's unit clinical nurse manager Bridget Wilson said they were delighted with the mobiles.
Others who helped out with the project were Bunnings Warehouse, Sheetmetal Industries, Hunting & Fishing, Gen-X Building Systems and the Chaplaincy team.