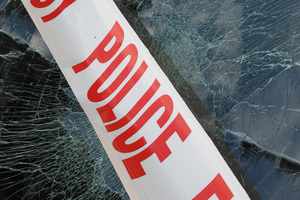 A 25-year-old man was killed when his vehicle and a truck and trailer unit collided on State Highway 1 at Tirau yesterday afternoon.
The truck driver was uninjured in the crash, which happened about 4.30pm, police said.
State Highway 1 was closed for three hours while a scene examination was carried out and the vehicles removed.
"This crash has happened after a downpour of rain in the area. Everyone using the roads need to be extremely cautious when travelling on wet roads, especially after a long dry period," said Senior Sergeant Fane Troy of Taupo police.
The driver's name would be released when his family had been told.