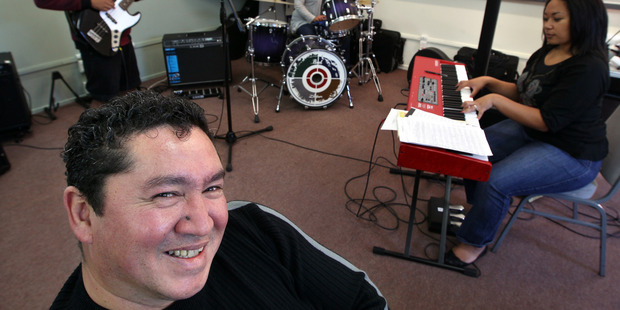 Plenty of musical talent will be on display at the Revolver Music and Creative Arts Festival.
Hosted by Waiariki Institute of Technology with Rotary Rotorua Sunrise, the festival is part of the graduate showcase of Waiariki Academy of Singing and Music and will feature both past and present students.
Co-organiser Richard Anaru said the festival provided performers an opportunity that was rarely available in Rotorua.
"With the certificate and diploma of performing arts, students need a big stage, a big area to be able to perform. They need a festival like this to mix and mingle with like minded students and to be able to develop their music."
Mr Anaru said a diverse range of music would be heard from pop through to metal and country. A fashion show and student art works will also be on display on the day.
The drug and alcohol-free event will also help to raise funds for Canteen Rotorua, Youth Line and other Rotary Rotorua Sunrise youth projects.
"It was easy getting people to be involved. The opportunity we presented to them to perform on a big stage and play as well as a chance to raise some money also appealed.
"People are jumping out of trees to help us - it hasn't been hard to get people to contribute at all," he said.
Mr Anaru said the music students were also excited to be able to play in front of an expected large crowd.
Hosted by Maori Television's Saelyn Guyton it will also feature music from bands of the Music and Audio Institute of New Zealand in Auckland, Smokefree Pacifica Beats winners Strangely Arousing, 2013 Smokefree Rock quest regional winners Aftershock, Stella Maris and many more.
Mr Anaru said former Rotorua resident Alayna Powley, who has been labelled the next pop sensation similar to Lorde, will be a headline act.
The Revolver Music and Creative Arts Festival will be on Saturday, November 23, from 1pm-6pm at the Mokoia Campus amphitheatre.
Tickets are $15 each and are available at the Mokoia Campus of Waiariki, the Student Information and Computing Centre on Pukuatua St or by calling 0800 924 274.