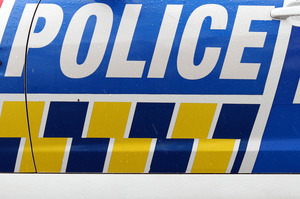 Police dog handlers, past and present, will descend on Whakatane on Friday to recognise 30 years of support from a local school.
In 1983 Shona Oswald, a teacher at Whakatane Intermediate School, approached Sgt Paul Selby, who currently heads the Western and Eastern Bay of Plenty Police Dog Section, wanting to form a relationship between the school and the police.
Initially the plan was for the school to adopt Sgt Selby's puppy who was called Whip of Whakatane. Unfortunately Whip didn't make the high grade required in a police dog so the school came up with an alternative proposal - to present an annual shield, designed by a local carver, to the most meritorious dog and handler in the district each calendar year.
Every second year police dogs and handlers give a display at the school and on alternate years the award is presented at a school assembly with a rousing Haka.
This year it will be 30 years since the award was first presented and to mark the occasion a large display will performed at Whakatane Intermediate with other schools in the area invited to attend. The invitation has also extended to past recipients of the award including Bruce Howat who was the first ever winner. A number of those recipients have confirmed their attendance. Police Minister Anne Tolley who is the local MP will also be attending.
Sgt Paul Selby said: "It's a very special award for us as it is judged by people in our community who we work to keep safe. It has fostered some great goodwill over the years and provided some good interaction that has helped to break down barriers between the police and youth in the area. This year's event is a chance for us to acknowledge Whakatane Intermediate and the wider school community for the support they have given us over the last 30 years. A lot of thought has gone into the event and we have one or two surprise components to the display that I'm sure the audience will enjoy."
The recipient of this year's award is a closely guarded secret that will be announced on the day.
The event marks a particularly special year for the Bay of Plenty police dogs and handlers with Senior Constable Derek Orchard from Tauranga winning the national patrol dog championships in May. Just this weekend he also came 2nd in the Australasian Police Dog Championships in Sydney.