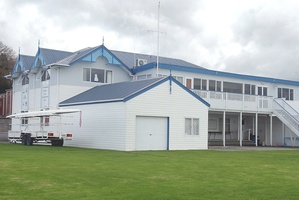 Local sailors would not be disadvantaged by renewed interim funding of the Team New Zealand America's Cup programme.
The team, which lost the recent America's Cup duel with Team USA Oracle in San Francisco 9-8 after leading 8-1, is to get $5 million interim funding from central government until next March.
Lake Rotorua Yacht Club commodore Robin Parr said the club was not affected by the funding going towards Team New Zealand.
"It all comes out of a different bucket. Yacht clubs around the country received funding from Yachting New Zealand which received grants from Sparc.
"The funding for Team New Zealand comes from another bucket," he said.
If the club wanted funds it applied to Yachting NZ, which the club contributed to through membership fees. "Although with clubs struggling for numbers, Yachting New Zealand is finding the pool is smaller," Mr Parr said.
He backed government funding for Team NZ at the next America's Cup.
"It would be nice to see it trickle down but as far as I'm concerned it is a good event. We have proved we excel at it, we get back so much through our boatbuilders being involved, and it is huge entertainment."
There was no ill feeling from local yachties toward the latest funding, he said.
Team NZ welcomed the interim investment when it was announced.
Economic Development Minister Steven Joyce said yesterday the bridging funding would enable the team to retain designers, sailors, support crew and administration for the next challenge.
Team NZ managing director Grant Dalton said the team was working on the challenge almost from the last race day in San Francisco.
"The extent of the enthusiastic reception when we arrived back in New Zealand was both unexpected and encouraging and an incentive to challenge again," Dalton said.
"We have been talking informally to existing and potential sponsors."