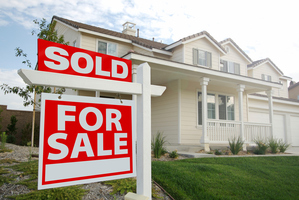 Average Rotorua house values have edged up slightly in the past 12 months, figures show.
The latest Quotable Value figures for September reveal the average current value for a Rotorua property is $275,445 - up 0.7 per cent from 12 months ago, but still down on the 2007 market peak.
New Zealand property values rose at an 8.4 per cent annual pace last month ahead of the introduction of the Reserve Bank's low-equity home lending restrictions, with the increases driven by a shortage of houses in Auckland and Christchurch.
Trade Me's latest quarterly rental analysis shows average rents have dropped 0.4 per cent in Rotorua for the June-September quarter, compared to the same period last year.
Supply of rental properties has risen 14.5 per cent, and demand is up 2.8 per cent.
Bayleys Rotorua manager Beth Millard said there had been several sales in the $1 million price bracket in Rotorua in the past two months.
"We need to make sure people don't get a distorted view of what's happening in the market."
The properties had been on the market for a few years and some of the vendors had dropped asking prices to accommodate the market, she said.
There had also been a "flush of properties" to rent in Rotorua, but many of them were lower value and not as desirable to renters.
Auckland property values rose at a 13.6 per cent annual pace while Christchurch values are 10.8 per cent above last year, according to QV.
"Most of the rest of the main cities and provincial towns are also increasing but at a much more modest rate," said QV research director Jonno Ingerson.
Value differences between some of the provincial areas were strongly influenced by the strength of the local economy.
"Places like Gisborne, Wairoa and Kawerau are struggling whereas somewhere like Queenstown is doing very well," Mr Ingerson said.
While the new lending restrictions could have a limited impact in Auckland where supply was low, they could take a significant number of potential provincial buyers out of the market, he said.
"As a result values may stop increasing in areas outside Auckland and Canterbury."
The Reserve Bank lending restrictions would take time to impact the housing market as bank customers with pre-approved loan applications rushed to secure a property before their approval expired, Mr Ingerson said. with BusinessDesk