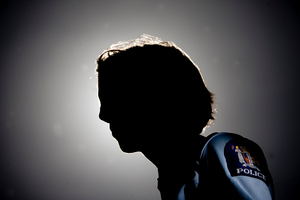 An internal police survey has revealed significant concerns among the Bay of Plenty district's female police staff around the reporting of workplace bullying and harassment.
The findings also suggest many local female police fear reprisals from colleagues if they report inappropriate behaviour.
The national survey asked 8863 police staff to rate their satisfaction with the organisation's vision and purpose, their engagement with the job, communication, their colleagues and workplace respect and integrity.
A report on the findings highlights a widening gender gap and warns that bullying, harassment or discrimination could go unreported by female police.
More than 40 per cent of Bay of Plenty female police staff don't believe workplace harassment and bullying would be dealt with effectively.
About 60 per cent said they felt they could raise these problems without fear of reprisal.
The Bay district scored a 67 per cent "agreement" rate across all questions.
Overall results were largely unchanged from the previous year.
Rotorua's overall results were similar to the wider Bay district but dipped slightly in workplace respect and integrity.
Two-thirds of local police reported good levels of learning and development - well above the national average.
Bay of Plenty district commander Superintendent Glenn Dunbier said respect and diversity was taken "extremely seriously" and he was confident that strong processes were in place to deal with inappropriate workplace behaviour.
The confidentiality of the survey limited the ability of staff to demonstrate that they had been dealt with appropriately, Mr Dunbier said.
"It goes without saying that we would like to see our staff having greater belief in the processes, regardless of gender, and we will continue to work hard to nurture that trust."
Acting Rotorua area commander Detective Inspector Tim Anderson said the survey acknowledged Rotorua police's good work, while highlighting areas for improvement.
"We remain committed to lifting engagement and showing that our people are valued by listening to their ideas and suggestions, involving them in decision-making and keeping them informed through open and honest communication."
Nationally, the survey showed overall results had slipped compared to 2012.
It also revealed a widening gap between men and women in relation to the safe reporting and effective handling of inappropriate workplace conduct.
"Not only have females held a less favourable opinion on these questions year on year, the gender gaps widened in 2012 and the size of these gaps remained virtually unchanged in 2013," the survey analysts wrote.
"This is an area of concern particularly given that females are more likely to be a victim/witness of bullying, harassment and discrimination."
This year, 19 per cent of female police had experienced or witnessed inappropriate workplace conduct, compared to 14.7 per cent of males.
As women continued to feel less safe about reporting inappropriate conduct, there was a risk that bullying, harassment or discrimination would go formally unreported to the authorities, the report warned.
Police Association president Greg O'Connor said the results "weren't good enough".
"I'd be interested to see what those same stats look like in other organisations," he said.
"I suspect they probably would be similar, but that's not an excuse."
- APNZ