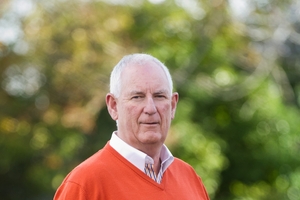 Plans to revitalise the Rotorua CBD and "take back" the inner city have been given a timely boost, as the number of empty shops nears 100.
Over the past four years, the Rotorua Daily Post has regularly surveyed the area bordered by Fenton, Arawa, Amohia and Amohau Sts, counting the vacant shops.
In May 2009, there were 50. By September last year that had risen to 91, including the units in the Hinemoa Arcade. This week, we counted 73 plus 25 unoccupied in the arcade - a total of 98 vacant stores.
With CBD revitalisation a hot topic, members of a newly formed Inner City Focus Group held a day-long workshop with Rotorua District Council, the Rotorua Chamber of Commerce and other stakeholders this week. The focus group was instigated by Rotorua retailer Mike Steiner, who said he had "picked up the ball and ran with it". It now included 180 Rotorua businesses, both retailers and landlords, he said.
"We need to take back our patch and look after it, nurture it, help it to grow," Mr Steiner said.
He said Thursday's workshop, attended by 30 to 40 people including new council chief executive Geoff Williams, was extremely positive. Some of the topics discussed included perceived safety issues and the "tired look" of the CBD.
"It's slightly undernourished, neglected, difficult to negotiate. It was done in the 1990s," he said. "It's the new millennium. It's time to take another look at it."
He said there was no way the empty shops would all be filled again, so it was time to look at alternative uses for the space. "We need to have community input as well. [We have] one little area which is looking neglected ... we need to scrub it up."
Nick Dallimore, manager of the council's new Inner City Enterprises (ICE) unit, said the formation of the Inner City Focus Group and this week's workshop had given ongoing revitalisation plans a real boost.
"I came away with a big grin on my face," he said. "Everyone is taking ownership and mucking in ... rolling up their sleeves and doing what they can do."
He said the council couldn't fix the problem by itself but with a whole community approach Rotorua could "take back the inner city".
Mr Dallimore said there were simple things that could be done immediately, such as retailers cleaning up their shop frontages and the council giving CBD gardens a lift. Lighting levels would also be looked at, and the council would work closely with city guardians, security firms and police, among others, he said.
In the next couple of weeks a campaign was planned to get the whole community involved. "Local pride is bigger than just the inner city, but it's a good place to start."
Chamber of Commerce chief executive Roger Gordon said he was encouraged by the work going on to develop a positive strategy for change.
"I am hoping we will see some major innovative changes to the CBD in the near future, a more optimistic view than I have held for the past few years."