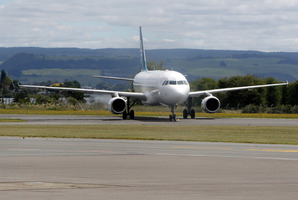 What a shame.
After pouring all that money into the Rotorua International Airport, it turns out the flights to Sydney were not sustainable and now Air New Zealand has pulled the pin for next winter.
While officials are trying to stay positive, it can't be disguised as anything other than a blow.
From time to time the service has been cancelled due to low passenger numbers but this is the first time there has been a scheduled withdrawal of the entire service for a set period. We hope it's not a sign of more to come.
Rotorua Mayor Kevin Winters is doing his best to stay upbeat - and no doubt the timing of this right before the local body elections is not ideal for him.
He says the move will prevent passengers from being disappointed when there were last-minute cancellations due to low passenger numbers.
This is true. I've heard people complaining about this in the past and at times it had put them off making the booking in the first place - just in case their plans had to change at the last minute.
Mr Winters is also pleased the service will change from Tuesday and Saturday flights to Mondays and Thursdays. This will allow passengers coming to Rotorua to spend longer in our city.
And you can't complain about the international departure tax dropping from $25 to $15.
But the biggest upside perhaps is the outright financial savings. A new deal with Air Zealand means a new contract, one which won't cost us so much money in contributions to the service. So the rosy pictured is painted.
But from where I'm sitting, it's still not good news for our city.