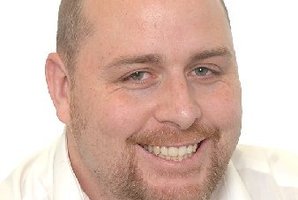 The Rotorua Daily Post has been named Newspaper of the Year in its category at the prestigious PANPA international newspaper awards.
The awards, held in Sydney last night, saw your local newspaper take out the Newspaper of the Year up to 10,000 circulation title.
Chief photographer Stephen Parker topped a great year by winning the regional Photography Portrait of the Year with his shot of Rotorua pensioner Gavin Hayes.
The PANPA awards are open to newspapers from across Australia and New Zealand, as well as English-language papers in Southeast Asia and the Pacific.
The top accolades came a day after the paper's advertising manager Janine Davy took out the supreme award for Advertising Manager/Director of the Year.
The Rotorua Daily Post was also a finalist in Digital Destination of the Year for its website while photographer Ben Fraser was up for regional News Photograph of the Year.
Mr Parker was also a finalist in the regional Features Photograph of the Year.
The awards have capped off a remarkable year for the Rotorua Daily Post.
General manager Matthew Sherry said the newspaper had gone from strength to strength, particularly since the launch of the morning compact newspaper in March.
Mr Sherry said he could not be more proud of the team.
"These awards are welcome acknowledgement for all the hard work that has been put in to bring our readers and clients the very best news coverage, photographs and advertisements."