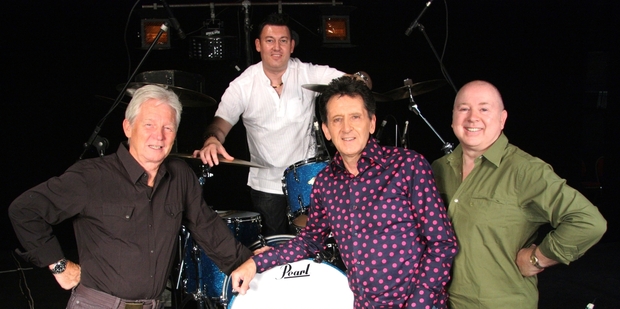 Frank Allen is a bit of a name-dropper, but that's what happens when you launch your career at the height of musical stardom in the wake of The Beatles.
The 70-year-old front man for The Searchers struggled to pick just one artist he would like to cover when they next play in Rotorua next month.
"Firstly I'd pick Dionne Warwick, as we worked with her on our first tour of the United States, but we also worked with Smokey Robinson, Marvin Gaye ... many more. I could pick 40 or 50 songs from that era."
Allen has been lead singer of the group, best known for hits Sweets for My Sweet, Needles and Pins and Sugar and Spice, since 1964. They take to the stage at the Rotorua Civic Theatre on Friday, August 1, and Allen promises the audience two hours of entertainment including their hits, B-sides and album tracks.
He's 70 now, but still feels as young as when The Searchers first found fame. They were exciting times, he said, and this tour celebrates 50 years since their first visit to New Zealand.
They toured in 1964, the same year as The Beatles.
"It was such an important period, it was all down to The Beatles. Every one of us who made it should get down on their knees and thank The Beatles. Some people might have made it on their own but The Beatles changed the whole perception of group music and northern music. I've so much to thank them for."
Like The Beatles, The Searchers hail from Liverpool. Allen said they loved to tour and even though they could retire tomorrow there was still a love of the stage and entertaining crowds which kept them going.
"I enjoy the business. I feel no worse off health-wise than when I was in my 20s. One of the privileges of being in this business is you get to see the world and get paid for it. It's fantastic.
"As long as the people keep coming and we love performing we will keep going."
The Searchers play Rotorua Civic Theatre on Friday August 1. Tickets available from www.ticketmaster.co.nz.