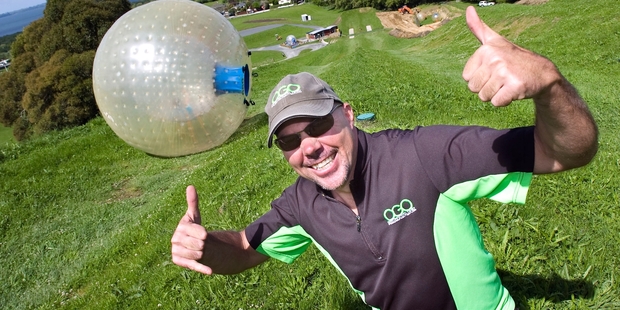 The owner of OGO Rotorua says there are still "heaps of hurdles to jump through", after reports the company has applied for consent to set up in Queenstown.
Andrew Akers has downplayed a report in the Otago Daily Times this week that said Jack's Point, about 15 minutes out of the town, "might soon offer Queenstown's newest tourism activity".
The newspaper reported plans had been submitted to the Queenstown Lakes District Council as part of the proposal's resources consent application for an OGO operation, comprising four tracks - two winding and two straight - on land near Jack's Point Golf Course.
Mr Akers confirmed the application had been made, but said it was too early to say whether anything would come from it.
"We have been looking at doing something in Queenstown for 10 years," he said.
"At three or four different times we've had resource consent [applications in] and nothing happened from it.
It's real early days from our point of view.
"There's heaps of hurdles to jump through, we're still years off."
Its Ngongotaha Rd base in Rotorua is currently OGO's only New Zealand site for the adventure activity, which involves participants riding inside an inflatable ball down a hill. It also has locations in Canada, USA, Australia, Ireland and the UK.
Mr Akers, who invented the Zorb before selling up and starting OGO, said he would love to open in Queenstown.
"[It's] the only other location [in New Zealand] we'd look at doing something."
But, he said, the consent process in Queenstown could be "tricky" and at this stage he was not getting his hopes up. "We've been through this before and nothing came from it."