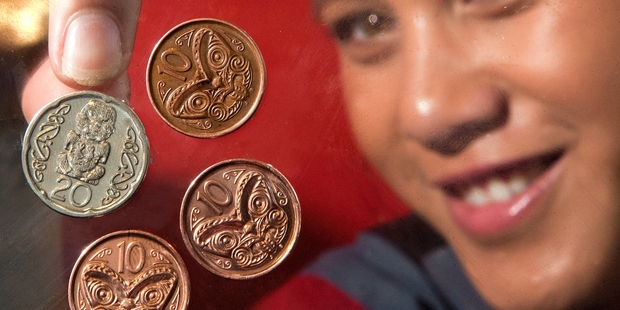 A rise in the minimum wage is a small step in the right direction for the city's lowest paid workers, a Rotorua union rep says.
The latest increase would make a difference for low-income earners but "it's not a lot, it doesn't matter how you dress it up", Amalgamated Union Rotorua organiser Robert Popata said.
The comments follow Prime Minister John Key's announcement on Monday that the minimum wage would rise by 50c an hour to $14.25 from April 1.
The "starting out" and "training" minimum wages - for youth workers and workers on industry training - will also increase 40c an hour to $11.40.
Mr Popata said that although unions generally were calling for a more substantial rise that needed to be accomplished carefully to ease the burden on employers.
"But in a similar vein, New Zealand's got to make a decision on how many more workers do they continually lose to other countries."
Rotorua McDonald's franchisee Rob Parry said the increase didn't come as a surprise.
"In our financial forecast we had prepared for it, what we thought the minimum wage would be and based our budget on that and we seem to have got it spot on," Mr Parry said.
Mr Parry and wife Linley employ 160 staff throughout their three restaurants and pay an average hourly rate of $17.60.
"The reality is that it will not only be the minimum wage going up but basically everyone else's as well. It's great for our staff that their hourly pay rises, but we do that annually anyway.
"Those that are on the minimum are more often the part-time and after-school staff. What we do is try and not have people on it for very long by getting them through our training development programme," Mr Parry said.
Kiri Pedersen, who works at McDonald's Fenton St, said she was pleased to hear her pay will increase to $14.25 an hour.
"It's good, it means I might have a little bit extra each week, to help pay rent, maybe even save," the 18-year-old said.
Another Rotorua business owner, who did not want to be named, said the increase would have a "huge impact" on his business.
"It will reflect right through, those above the minimum will be asking for more too. If our costs go up like that, our prices are forced to go up so at the end it's the customer who has to pay."
According to Statistics NZ, 10,800 people in the Bay of Plenty earn between $13.25 and $14.25 an hour.