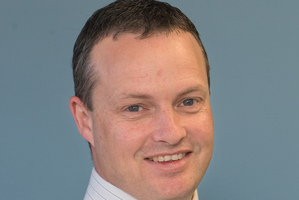 Despite a surge of new tourism from China and an almost doubling of Australian tourist numbers over the past decade, the industry has still contracted in real terms over the past 10 years, according to the Ministry of Business, Innovation and Employment's sector report.
Tourists are spending less per night and staying fewer nights and traditional high-spend markets the UK and US are declining as is the market share of visitors.
That's the less heartening news, but there are insights in the report that provide some powerful ideas on how we can move forward by responding to this massively changing market.
China certainly features large with arrivals growing by 31 per cent over the past year alone, growth that is expected to continue. Indeed, China is now officially our largest trading partner according to Statistics NZ data released last week.
The report highlights some of the inherent issues besetting the industry, partly explaining its declining contribution to the economy. The seasonal nature of tourism means a greater proportion of part-time workers, resulting in recruitment, training and retention issues with lower investment and less visible career path options for employees.
So, how to respond? Industry feedback suggests to generate higher returns and tap into increasing wealth - such as China - we need to tailor products to markets "segmented by country and culture, demographic, purpose of visit and visitor expectations".
No more treating markets generically, going out with "the New Zealand" product and hoping it works.
For Rotorua this "know your target" message is powerful and I'd add collaboration to that. I attended a recent Rotorua X event at Volcanic Hills Winery - now why would a wine maker set up at the bottom of Skyline here in Rotorua when there are no grapes grown locally? The reason: Market. It's easy to transport grapes to where they need to be - to where tourists arrive by the bus and car load. We've also a new venture (in conjunction with Skyline) being established on Mt Ngongotaha.
A final insight into knowing your target was gleaned from the same event from a representative for China UnionPay - probably the largest issuer of credit and debit cards around the globe. On average, each Chinese tourist carries two to three of these cards at any one time and understanding how they use these cards is a snapshot of the size of the potential market with Chinese tourists attracted to merchants carrying the UnionPay logo. Every business needs to position itself for the market.