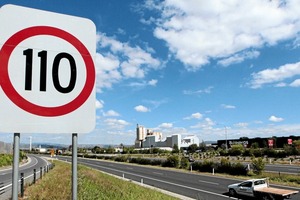 When you consider suggesting that certain sections of recently built motorways could sustain a 110 km/h speed limit, you know you're going to garner howls of protest from certain corners of society and bureaucracy.
It wouldn't be New Zealand, would it, if suggesting something slightly progressive were not greeted by some doomsayer claiming that it will all lead to hell and damnation?
As a psychologist who has spent more years in journalism and in motoring writing than I care to remember, I was prepared for flak when I decided to speak out in this morning's New Zealand Herald.
It is my contention that there are now sections of newly built motorway that could easily sustain the extra 10km/h. They have very few on and off ramps, and excellent shoulders for vehicles to pull clear of traffic should a driver have a problem.
Many of us who use these stretches find ourselves unwittingly going at 110 anyway, because these pieces of roadway are so conducive to a little extra speed.
It is my opinion that where a roadway invites safe driving at 110, then 110 should be the speed limit. This would considerably ease driver frustration, which is just as big an accident promoter as any other factor.
What's more, in a million kilometers of testing cars for newspaper and magazine columns, I have found that the "sweet spot" for many cars is 110. By that, I mean that the gear and differential ratios are such that they are set for the car to be at its most contented at 110. In many parts of Australia 110 is allowed on designated stretches. The authorities here seem keen to follow Australia on much of its traffic policy, so why not this one?
There are those that will say that due to a generally mountainous topography, New Zealand has a "third world roading system", meaning narrow and twisting roads. That's true, but it's not those roads I am talking about.
Aucklanders will know of the long, smooth descent from Silverdale to Albany on a beautiful piece of road with hardly an on ramp or off ramp to disrupt the flow. The newly opened stretches of motorway around Hobsonville, and Kumeu are the same. There will be other stretches like them around New Zealand.
The first lot to climb into me today has been a road safety outfit called "Brake." I suggest that whoever, they are, they are aptly named. They will be wearing cardies under their hi viz vests and will have reported at least one driver today on cellphone number 555.
Fact is, that I know I am right. And if 110 is allowed, but it's foggy tomorrow morning, then we are smart enough to know that maybe driving at 110 is not a good idea in fog. Give the average Kiwi credit for having common sense.
I once got up to 255 km/h on a German autobahn in a 12 cylinder BMW 850, just because I wanted to celebrate the way the German police completely ignore you if the weather is clear, you're in a capable car, and you don't drive as if you've been "on the toot."
I've been a volunteer firefighter and have been to many road accidents. Nothing of what I have seen deters me from continuing with my suggestion of 110 for selected stretches. I am heartened that the AA tentatively agrees. That's good, because they represent a million people. I represent my experienced self.