Address:
1-3 St Mary's Bay Rd, Ponsonby
Phone:
(09) 376 6092
Rating out of 10:
Food: 8, Service: 8, Value: 8, Ambience: 7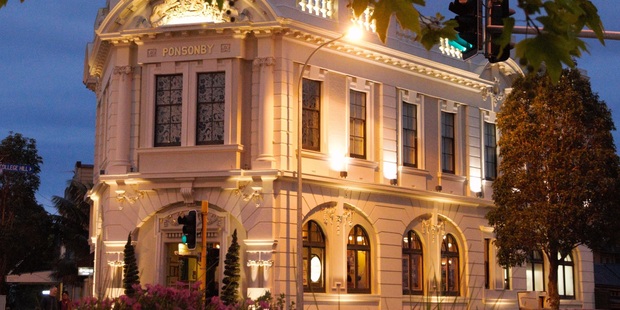 Restaurant reviewers go about their work quietly and discreetly, so as not to draw attention to themselves and receive service and food not always available to the regular patron. It was therefore something of a facer to arrive at Three Lamps one recent Friday night to be accosted by a large group of Bill's colleagues and workmates celebrating the end of a long week. We were sprung. To their credit, those who knew what we were up to held their counsel and let us get on with it.
Three months ago the pub in the old post office at the corner of St Marys Rd, formerly called The Ponsonby, underwent a rapid makeover and reopened as Three Lamps. It's still part of the Frenzi Group, proprietors of De Post in Mt Eden, the Occidental in Vulcan Lane and sundry other establishments. But Three Lamps has really picked up its game since the revamp. The beer list is but one illustration of this.
There are more than 220 beers, from New Zealand, Britain, the United States, Canada, Germany, Australia, Belgium and more, as well as Three Lamps' own brews.
Like the wine list, the food menu is only one page, but contains enough variety to suit most palates. I started with a caesar salad, the best I have had for a while. Decent croutons, a soft-poached egg, lots of bacon and an anchovy dressing with plenty of kick made it memorable. Bill's ham hock terrine was solid and tasty, and the accompanying housemade piccalilli was chunky and well flavoured.
A break, more happy reading of the beer list, and then we tucked into a shared plate of braised pork hock, black pudding mash and red cabbage with apple gravy.
The pork had been left to cook until the sinews were so meltingly tender that the meat fell off the bones, the mash was robust with plenty of chunks of black pudding, and the gravy was a subtle addition. We cleaned the platter.
Bill still had room for dessert, and the bread and butter pudding with custard had him swooning and nostalgic by turns.
Our sweet and obliging waitresses parcelled up the pork bones for the dog and we staggered into the night, vowing to return as soon as possible.


Our meal: $119.50 for two small plates, one shared plate and one dessert, two beers and two glasses of wine.
Wine list: Made in heaven, in Bill's view - eight pages of beers, local and imported, and one page of wines. My Thatched Hut sauvignon blanc was very good, but the beers - oh, the beers.
Verdict: It's not fine dining at Three Lamps, but the food is of a high standard, as is the service.
It's fun and friendly, and we'll be back.