Herald Rating: 4/5
Address: 228 Jervois Rd, Herne Bay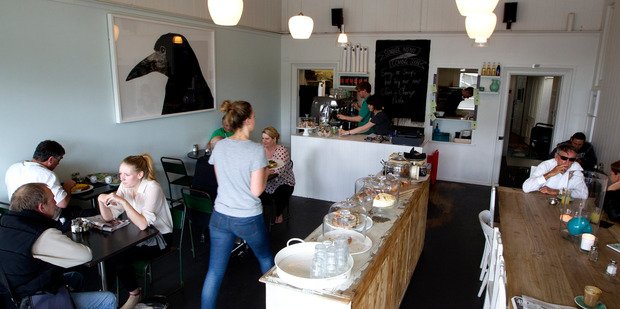 We came here because, as any parent knows, brunching with kids can be tricky. Having dropped the 7-year-old off at a birthday party and with only the 2-year-old in tow, we decided to see how he behaved out on his own. Zus and Zo was the first cafe to catch our eye as we drove down Jervois Rd.
Parking was easy, in a side street across the road.
We walked in and immediately thought what a gorgeous little spot. They have managed to fit a lot of tables into a smallish space without it feeling overcrowded but it can be very loud. We nabbed the only available table in the corner by the window, which caught a bit of morning sun.
The most unusual thing on the menu was the charcuterie board with baguette, cured meats and cheese, and the Zus & Zo big breakfast (Bircher muesli, eggs with ham or salmon, avocado, cheese, preserves and toast), both $20.
We ordered uitsmijter (Dutch-style eggs - fried with ham and cheese on toast, $17), poached eggs on toast ($10) with a side order of avocado and tomatoes ($4 each) and a kids' cheese brioche toastie ($6). All were lovely.
The coffee was so good that we ordered a second. And the fluffy came with jelly beans on the side - they know how to win over young customers here.
The service was great. The staff are all terribly cool, and lovely with it.
We recommend if you come here you try some of the Dutch offerings on the extensive menu - it's great to see a cafe offering something more than the standard eggs benedict and pancakes.
Overall we thought if we lived locally, we'd definitely be regular visitors to Zus & Zo. It's chic but relaxed and we loved its unique menu and style.