Herald Rating: 5/5
Address: 318 Richmond Rd, Grey Lynn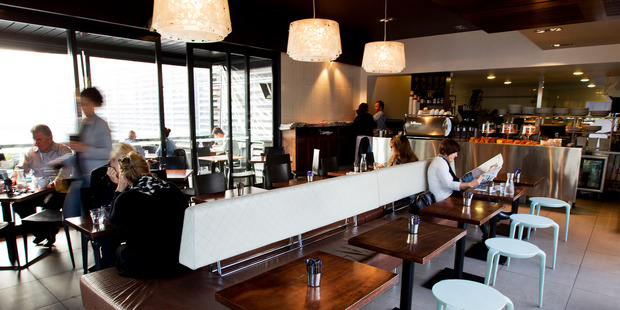 We came here because the idea of cornflakes or toast at home just didn't appeal so we decided to venture across the bridge in search of something more exciting.
Parking was fairly easy on the street - having driven around the carpark to discover RRC's designated parks were all taken.
We walked in and immediately thought it might be a struggle to find a seat but luckily there were some tables free in the side room - a deck area closed in with plastic awnings.
The menu was impressive. Not a blackboard in sight here.
We ordered roast portobello and wild mushroom ragu with sourdough bread and crisp bacon ($22.50) and "The Grill" - crisp bacon, poached eggs, agria rosti, white bean ragu, roasted portobello mushrooms, pork and fennel sausages, wholemeal bread ($24.50). Both were delicious and kept us satisfied right to the last mouthful.
The service was attentive and friendly.
The coffee was excellent and the hot chocolate hit the spot.
We recommend if you come here don't be tempted to go elsewhere if it's full. Wait for the next available table - the staff are quick to clean up when a changeover is required.
Overall we thought it's no wonder this cafe was full to the brim. The locals obviously know what's good.