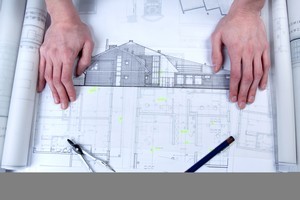 Architects are unhappy with real estate agents repeatedly claiming houses are architect-designed when they are not.
New Zealand Registered Architects Board chief executive Paul Jackman said the board had laid complaints with the Real Estate Agents Authority (REAA) against 23 agents for making the claim.
The REAA will carry out an initial review of the complaints on Friday.
"Too many real estate agents seem to think if a house has a few dinky features or looks unusual, it's okay to claim the drawings were done by an architect," Jackman said.
"These false references add lustre and market value to the properties being sold, potentially enriching agents and vendors at the buyers' expense."
Real estate agents had no excuse for making such misleading claims and the REAA had repeatedly warned them they must be truthful, he said.
Architectural credentials could quickly by confirmed by visiting www.architectsnz.org.nz, which listed registered architects.
"The REAA has already found one agent guilty of unsatisfactory conduct in this regard," Jackman said.
"The REAA's continued vigilance is to be welcomed."
- NZPA