Alternative lenders report growing inquiries in wake of Reserve Bank's loan rule changes.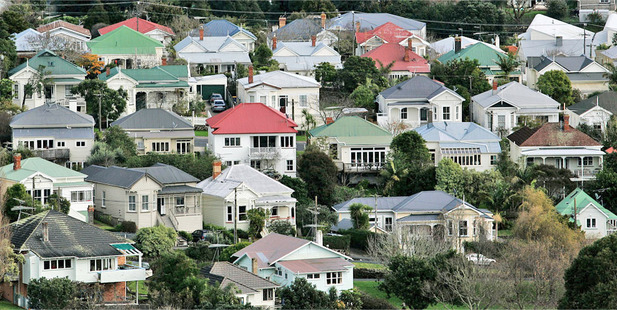 Finance companies could make a comeback in the wake of the Reserve Bank's clampdown on low deposit lending by banks.
From October 1, banks must cap new lending to house buyers with a deposit of less than 20 per cent to 10 per cent of the overall total, but the change does not apply to non-bank lenders.
Second-tier lenders suffered a major blow when much of the industry collapsed in 2007 and 2008, leaving investors out of pocket by an estimated $5 billion.
But mortgage lenders report a boost in inquiries from brokers looking for alternative places for clients to borrow from, and there is talk of new players entering the market.
Peter Rollason, executive director of Liberty Financial, which owns Mike Pero Mortgages, said the firm was preparing to ramp up its business after receiving a number of new inquiries.
"We have seen a pick-up in inquiry levels and we expect that to continue after October 1 and translate into increased business."
Lyn McMoran, chief executive of the Financial Services Federation, which represents non-bank lenders, said only a few members operated in residential mortgages.
"The ones who do have had a bit more inquiry coming from mortgage brokers but not substantial.
"They are expecting more but are just having inquiries at this stage."
Auckland mortgage broker Jeff Royle said the non-bank sector would definitely benefit from the Reserve Bank change.
Royle said the change had already resulted in big delays in getting mortgage approvals at the main trading banks while some non-bank lenders were still able to give conditional approval within an hour for online applications.
He said that in his experience non-bank lenders were more flexible, with less pressure for borrowers to have no other debt or to have saved the deposit by themselves.
"They are a bit more expensive but also a bit more tolerant."
Royle said he was also aware of other lenders interested in entering the New Zealand market. There is thought to be interest from several Australian finance companies.
Rollason said he too had heard some rumours of others looking to enter New Zealand.
"It wouldn't surprise anyone if opportunities opened up and others started looking in New Zealand. But we don't know how long the changes will be in for.
"If you are looking as a new entrant you've got to look at the probability of it changing in the future."
Rollason said Liberty had been operating in New Zealand since 2001 and had yet to fully recover from the pre-GFC finance company collapse.
Liberty had scaled back its operations during that time, he said.
Its business was mainly funded by wholesale funding and it owned a small deposit business which borrowed money from the public.