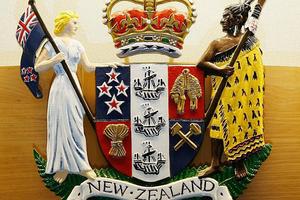 Feuding couples will have to pay $900 if they want state support for resolving their disputes as the Government aims to preserve the Family Court for cases involving vulnerable children and domestic violence.
The first major reforms of the Family Court will focus the role of the system on serious and urgent disputes, while attempting to resolve all other matters out of court and as quickly as possible.
This meant lawyers would play less of a role in the new court system, with parents expected to represent themselves on routine cases such as day-to-day care of children.
Announcing the reforms yesterday, Justice Minister Judith Collins said: "I see a lot of value in encouraging people not to come to the court in the first place.
"Families are going to be far happier and resolutions are going to be far more concrete if they can be encouraged and helped to actually resolve the dispute themselves."
She spoke of the stress to children of being dragged through the court system, interviewed by lawyers, and made to wait an average of 12 months for a settlement.
The reforms would scrap free counselling sessions for resolving conflict. Families which used to be able to get six free counselling sessions, would have to pay a fee of $897 to access a new Family Dispute Resolution (FDR) service.
The Opposition said this charge effectively privatised dispute resolution services, and would be a barrier for families caught up in unhappy domestic situations.
Labour's justice spokesman Charles Chauvel said: "Combined with cuts to legal aid that have already been made, and those yet to be announced, it paints a bleak picture. Family disputes that should be resolved quickly and freely will now be prolonged - in some cases indefinitely."
Mrs Collins said lower income earners would be subsidised, and the remaining cost was the equivalent of an hour's legal fees.
Asked whether removing free counselling services could be counter-productive to resolving conflict, she said counsellors would be employed at the FDR. A judge could also order counselling for a family.
Under the reforms, applications to the Family Court would be divided into priorities, or "tracks". Urgent cases, such as those involving danger to children, would go immediately before a court.
For all other cases - such as deciding which parent a child spends a holiday with - parents would have to defend themselves. They would be provided with resources such as a affidavit template to make up for not having lawyers.
If a resolution could not be found, a formal hearing involving lawyers would be called.
When former Justice Minister Simon Power called for a review of the Family Court last year, a total of 51 family court judges were dealing with up to 65,000 court applications a year.
The changes were expected to encourage 4000 disputes a year to be resolved at home instead of in court.
They would also save $70 million over four years, including $9 million a year from scrapping the counselling service.
THE CHANGES
* Replaces free counselling with dispute resolution service, which charges $900.
* Families must go through the service before taking their case to court, unless it is an urgent case.
* Creates three new routes through court, one for serious cases, two for routine cases.
* Lawyers will only be present for serious cases, parents will represent themselves otherwise.
* Increases penalty for breaching protection orders, from 2 to 3 years jail.
* Classes "economic abuse", such as withholding money, as domestic abuse.