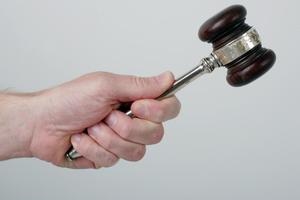 A 'cunning' young British woman who dressed up as a boy to seduce two schoolgirl friends has been jailed for 30 months.
Gemma Barker, now 20, took on three separate male aliases, spoke in a low voice and pretended to have cancer to dupe her teenage victims into sexual relationships with her.
She showed no remorse yesterday as Judge Peter Moss told her: "Your cunning and deceptiveness were entirely responsible for the victims being so utterly and cruelly tricked. They have nothing for which to reproach themselves."
Barker had previously admitted charges of sexual assault and fraud after creating three alter egos named Aaron Lampard, Connor McCormack and Luke Jones "to groom" her two victims, aged 15 and 16.
She tricked the girls - as well as their families and even police officers - by wearing baggy clothes, hats and hooded tops to disguise her figure and creating Facebook profiles for each character.
The pair, who cannot be named for legal reasons, were so taken in they kissed and cuddled with her, despite both having gone to the same school as Barker.
The extraordinary deception began to unravel when one of the girls removed her 'boyfriend' Connor's hat and realised it was her friend's 'boyfriend', Aaron.
Barker then deliberately fractured her own jaw and claimed her Luke alter-ego had attacked her and forced her to pose as 'Aaron'. She also tried to claim criminal compensation for her injuries.
Even when police arrested Barker, senior officers believed she was Aaron until her clothes were removed in the cells.
Referring to her first victim, Judge Moss told Barker: "You, as Aaron, played upon her and her parent's vulnerability by pouring out to them a saga of lies, including that Aaron's mother had been killed in a road traffic accident in America, that his brother had died of leukaemia and that another brother had drowned."
She told one girl she was suffering from bone cancer. And when one alter-ego dumped one of the girls, she created another to console and exploit her vulnerability.
Outlining the case in his sentencing remarks, Judge Moss said Barker's behaviour had deeply affected the two girls and damaged their mental welfare.
"To one girl, this activity was conducted as part of a fulfilling, loving relationship between a boy and a girl," he said. "She believed the boy was aged 16, in fact you were a girl aged 18. Your deceit deprived her of her right to choose."
At a previous hearing, prosecutor Ruby Selva told the court: "The defendant was 19 years old when she befriended her victims, who were 16 and 15 years old.
"Having befriended them she disguised herself as various 16-year-old boys for the sole purpose of having sexual relationships with them. Neither had any idea it was Miss Barker - their friend.
"If either of them had known of the deceit, that the boy they were having a relationship with was Miss Barker, they would not have consented to the acts."
Miss Selva added that the girl who knew 'Aaron' struck up an online friendship with him in 2009 and they dated for six months. It was through 'Aaron' that the girl's younger friend got to know 'Connor'. The second girl was also introduced to 'Luke' and on one occasion they shared a kiss.
Judge Moss previously told Barker he could not be sure whether she was "bad and dangerous to know, or mad and dangerous to know".
On Friday, Guildford Crown Court heard Barker had a condition on the autism spectrum, attention deficit hyperactivity disorder and learning difficulties.
But the judge said this did not explain her behaviour, adding no one had seen "a flicker of remorse" and accusing her of "sophisticated and complex planning".
He passed concurrent 30-month sentences for each sexual assault charge and one of three months for fraud. Barker, of Staines, Surrey, begins her term in a Young Offenders Institution due to her age.
- THE DAILY MAIL