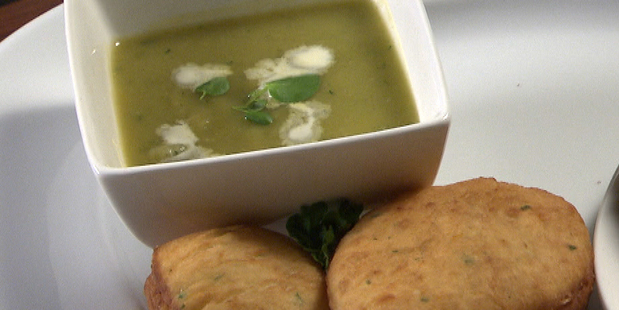 Makes 1-2 loaves
• 6 C flour
• 2 tsp salt
• 1 tbsp sugar
• ½ cup fresh thyme
• ¼ cup chopped parsley
In a smaller bowl, combine:
• ½ cup warm water
• ½ tsp sugar


1. Combine the above ingredients in a large bowl and set to one side.
2. Once combined, sprinkle 3 teaspoons of yeast over the top and leave to rise. Make a well in the bowl of dry ingredients and add ¼ cup of oil and the yeast mixture and combine with about a litre of warm water to make a dough that's not too dry or too sticky.
3. Knead the dough with a little flour on a bench, then place mixture back into the bowl and leave to rise in a warm area. When risen, knead again and cut into shapes using a cup or other shape.
4. Fry in canola oil until puffy and brown and leave to thoroughly drain.