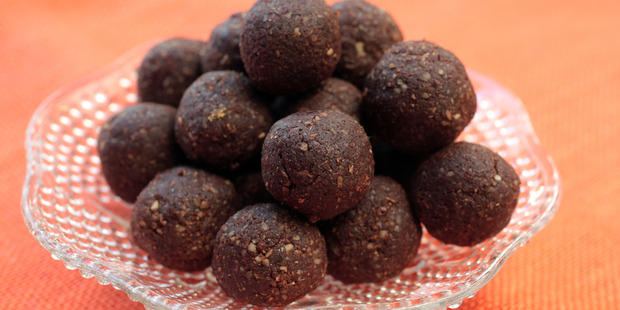 • 2 cups raw walnuts, halves and pieces
• 1 cup sunflower seeds
• 8 fresh Medjool dates, pitted and coarsely chopped
• 1 cup desiccated coconut
• ⅔ cup cocoa powder
• Pinch of salt
• ¼ cup filtered water


1. Combine all ingredients in a food processor and process until the mixture forms a dough. Add a little extra water if needed to ensure it is well combined.
2. Form the dough into medium-sized balls by rolling a portion between your palms. Place the finished balls on a tray lined with waxed paper or in a container and chill for 30 minutes before serving.