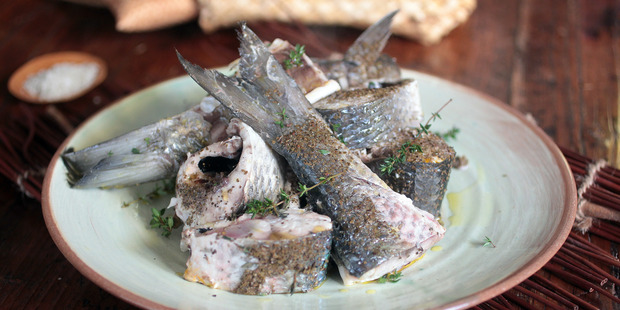 Serves 6 as an entree
• 2 mullet, scaled and gutted
• 1 tbsp horopito rub
• 1 cup thyme sprigs (save a few for garnish)
• Juice of 1 lemon
• 2 lemons for garnish
• Good drizzle of favourite extra virgin olive oil
• Flaky salt and cracked pepper


1. Bring water to boil in the lower section of a steamer.
2. Cut the mullet into 4 or 5 chunks and place into the steamer on a tray or basket.
3. Sprinkle with horopito rub and fennel sprigs. Steam for no more than five minutes.
To serve, plate up, squeeze lemon juice over the top, pour over a bit of extra virgin olive oil and garnish with fresh fennel sprigs and lemon wedges. Season to taste.