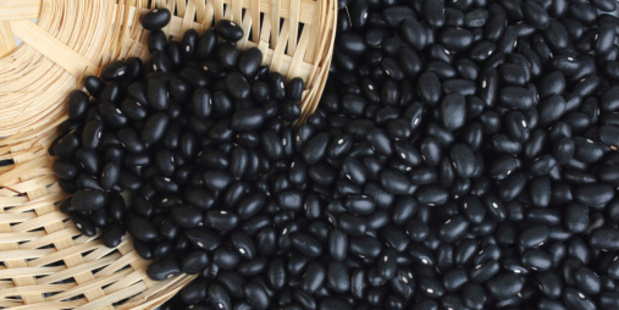 This hearty black bean stew is commonplace in Brazil. It can be made a day in advance, allowing time for the smoky bacon flavour to infuse. Alternatively, if preparing on the day, to save time you can cook the beans in a pressure cooker for only 25 minutes instead of 1½ hours. Proceed with the remainder of the recipe as instructed.

Serves 8
• 500g dried black beans, soaked in cold water overnight
• 2 bay leaves
• 2 tbs olive oil
• 1 onion, finely chopped
• 3 garlic cloves, finely chopped
• 2 slices bacon, roughly chopped

1. Drain the beans and place in a large heavy-based saucepan. Add 6 cups (1.5 litres) water and the bay leaves and bring to the boil. Reduce the heat to low and simmer for 1 to 1½ hours, or until the beans are just tender. This may take longer, depending on the age of your beans. Remove from the heat and set aside. Do not drain.
2. Heat the oil in a saucepan over low to medium heat.
Add the onion and garlic and cook until softened. Add the bacon and cook for 3 to 5 minutes, or until browned. Pour in the beans and their cooking liquid and stir to combine. Simmer for a further 15 minutes, or until the liquid reduces and the mixture thickens; season with sea salt and freshly ground black pepper.
3. Transfer to a large serving bowl and serve hot with Brazilian Rice. This stew is a good accompaniment to any grilled meats.