Nigel Slater's latest cookbook should inspire you to make the most of the riches from your summer garden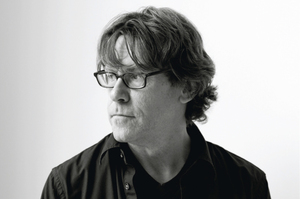 For a pretty famous cook, Nigel Slater is one of the most understated guys around, no buzz words or campaigns or attention-seeking for him. As he quietly says in the introduction to the second of his Kitchen Diaries: "I cook. Nothing flash or showstopping, just straightforward, everyday stuff ... something to be shared rather than looked at in wonder and awe. Sharing recipes. It is what I do."
His collection of notes, shopping lists and what he calls "small kitchen celebrations" makes for great summer reading. We've rounded up a couple of ideas - Nigel always stresses his recipes are merely the starting point - that can help you deal with some of the abundance of your January garden.
Brown rice, courgettes and mint: At a glance, this dish may have resembled a vegetable-speckled version of the classic risotto milanese. But no, my supper is something of a hybrid, with a texture that is nuttier, chewier and rather more interesting than the classic recipe. Utterly, fabulously delicious, cheap and extremely nourishing.
But not, absolutely not, a risotto. Serves two.
Cherry almond crumble: As a rule I don't mess with cherries, feeling they are probably best eaten from the bag. The action of stoning the fruit into a bowl turns out to be less of a chore than I expect, even mildly relaxing. It is not often I cook a cherry, but this summer crumble is a good reason to. Serves four.

The Kitchen Diaries II by Nigel Slater, photographs by Jonathan Lovekin (Fourth Estate London, distributed by Harper Collins, $59.99).