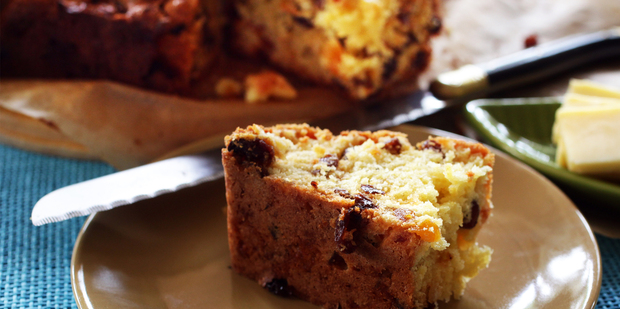 Make a fruit cake with his name on it. He alone has the rights to share.
Fruit cake is great eaten with a slice of tasty cheese - share this secret with your Dad.
I love the way recipes travel through being shared. Alice Law's daughter gave me this one and her grand-daughter likes baking it also. Alice made this for her husband and children and it was always available from a tin.
170g butter
170g sugar
Cream together
Add
3 large eggs
225g sifted plain flour
1 rounded tsp baking powder
340g mixed dried fruit
Juice of 1 orange
1 Tbsp of ground almonds
1 Put into a baking paper-lined tin, try an 8-inch ring tin.
2 Bake in a moderate oven for between 1¼ and 1½ hours, until a skewer comes out clean.