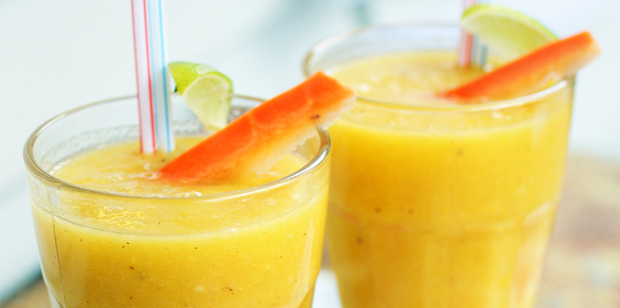 Finn makes his smoothies pure, using what he has. No yoghurt is included but some apple or orange juice can be added if it gets too thick. Sometimes he mixes in vegetables. A squeeze of lemon or lime sharpens the taste.
This made 4 big glasses
He used:
7 feijoas
1 apple
1 orange
1 pineapple
3 kiwifruit
1 Peel and chop the fruit and blend the pieces together with a bit of apple juice to help it puree.
2 Finish with a squeeze of lime and decorate the glass with fruit or vegetable pieces.