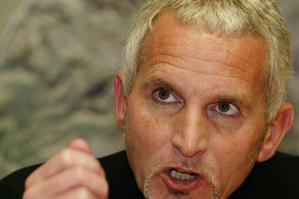 It was somehow fitting that the apology for Michael Laws' on-air tirade against the grief-stricken parents of Blake Fowlie was delivered by the station manager, Mitch Harris, rather than Laws himself.
The provocative, not to say inflammatory, radio host, was quick to berate Paeroa couple Heather and Stuart Fowlie in February only days after their 11-year-old son Blake had died after being struck by a car. But the art of apology - the simple concession that what he did and said was wrong - is plainly not one he has mastered.
After Laws' rant, which accused the Fowlies of "inanity and inadequacy", the Fowlies complained to the Broadcasting Standards Authority, which ordered that the station pay the bereaved couple $35,000 in costs and damages and broadcast an apology.
Harris said that he voiced the apology - which was broadcast just before Laws' show began on Friday - because it was "a formal apology on behalf of the station".
But it's hard not to conjure up the image of Laws holding his nose as it was being read.
To say that he is not noted for his humility seriously understates the case, but the requirements of the formal apology process did not stop Laws himself from offering some words of contrition. His arrogance and and self-importance, however, presumably posed an insuperable barrier.
Laws' penchant for hot-headed commentary, often not even on speaking terms with the facts, seems to entitle him to dish it out whenever he likes - but not to burden him with any responsibility to say anything when his remarks are, to quote the station's apology "inaccurate and unfair" and "grossly insensitive".
For a man with a viper's tongue, he also seems to be cursed with a remarkably thin skin, readily threatening or resorting to legal action when disobliging remarks are made about him.
Laws blamed the papers, which had reported that Blake was on a quad bike, for his error. Had he known the lad was on a two-wheeled farmbike, "I doubt very much I would have made those comments", he said.
He doesn't explain why this would have protected the Fowlies from his vituperation - a two-wheeled vehicle is, by definition, less stable - but it allowed him to shift the blame. The shame of it is that doing the decent thing seems never to have occurred to him.