Trainer knows what it takes to win the NZ Derby after scoring four times as a jockey.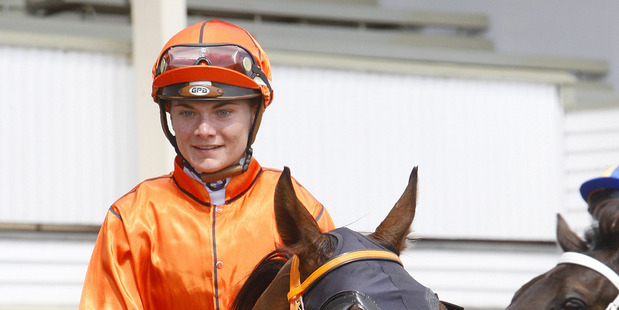 Only Vinnie Colgan knows as much about winning the New Zealand Derby as Bob Vance.
The pair share the record of four winning rides each in New Zealand's greatest classic.
So when Vance says Casltzeberg can win the Derby in four weeks' it would pay to listen.
He was the least surprised of anyone that on Saturday Castlzeberg jumped from maiden class to win the $100,000 H S Dyke Waikato Guineas at Te Rapa.
Castlzeberg was beaten in his first three maiden starts before his six-length victory at Avondale.
"The only reason he was beaten was because Opie [Bosson] tried to ride the perfect race on him," said Vance, after the dynamic win on Saturday.
"You can't ride the perfect race on this bloke, you have to cut him loose and let him run his own race.
"He has to be master of his own destiny."
That's exactly what Danielle Johnson allowed Castlzeberg on Saturday.
She jumped him cleanly from the inside barrier, led with a decent pace and ran the sprint out of the opposition.
It was significant that not one horse behind the winner made ground late from the home bend.
He ran the final 600m in front in 34.5, making it virtually impossible for anything to come from off the speed to win.
On Saturday, there was a significant bias in favour of horses who led and stayed close to the inside rail in the home straight.
The overall condition of the home straight was lush, green and dead by its official rating, but the inside lane was significantly brown in colour and clearly faster.
Because of that the form of this race might be difficult to nail down for on-going races, but that doesn't necessarily mean Castlzeberg was handed the race.
"Right from the start, I've thought this horse was top class," said Vance.
"He's never been beaten in a track gallop."
If Vance had a regret it was that co-owner Wayne Larsen was unable to be at Te Rapa.
"Wayne lost a colt by Castledale [sire of Castlzeberg] this morning. I said: 'I'll win the Guineas for you this afternoon'.
"I'm pleased it came off."
Saturday's 2000m was Castlzeberg's first start beyond 1600m and Vance has no issue with running him at 2400m.
"He'll run the Derby distance no problem."
There was certainly no shirking near the finish on Saturday, after Castlzeberg looked vulnerable at the 250m.
Zinko fought well for second ahead of Breaking Dawn, who ground home strongly.
The favourite, Weissmuller, finished beyond mid-field, 9.7 lengths from the winner and one of those who seemed affected by the bias against back runners.
Rider Johnathon Parkes felt Weissmuller would be better suited by further easing of the track.