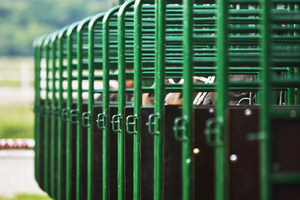 You have to wonder if a consensus will ever eventuate on synthetic racetrack surfaces.
They've been mucking around with them in a multimillion-dollar playground for more than two decades.
New Zealand racing is looking at developing one, two or three of them to supposedly assist with winter racing, to allow a meeting to be transferred if the original venue becomes unraceable.
But a word of warning - there has barely been one long-term successful synthetic track worldwide.
And it's not for the want of trying - or development money.
Several Californian racetracks introduced one of the many synthetics available a few years ago at a cost of around US$20 million each.
Almost exclusively those tracks have gone back to racing on dirt - one dispatching a boat to Argentina to obtain the "right" dirt. Don't ask.
Midweek in Sydney, racing's New South Wales boss Peter V'landys gave a resounding "no" to the introduction of synthetic racetracks in his state like those in use in Victoria and Queensland.
Bart Cummings is firmly on the side of V'landys. "I agree entirely," he says. "Follow American racing and you'll end up like Wall Street - broke. US tracks were bought by accountants, they introduced dirt, could only run on grass 30 times a year but they wanted to race 90 times a year."
"They couldn't give a toss about the horse. In America they race on bute, anabolics, all types of drugs, synthetic tracks aren't worth two bob, they break horses down."
Cummings is no fan of synthetic training tracks either and believes the Strathayr grass surface, which is in place at Moonee Valley, has stood the test of time "Coarse river sand is the best training surface," Cummings said. "When it rains it expands, other sand doesn't, it turns into slop, washes away and won't expand."
V'landys said there wasn't a synthetic track that "ticks all the boxes" and it wasn't worth risking an investment of tens of millions of dollars.
"We won't invest in synthetic tracks until they are proven and punters like them.
"Studies in international jurisdictions show horses suffer more injuries and we want to look at all the data. We have had submissions from jockeys that have said they do not want to ride on synthetic tracks in races"
Geelong's Pro-Ride synthetic track was ripped up a couple of years back because pebbles and small rocks were continually surfacing. The replacement seems an improvement, but now there are complaints about horses being unable to handle the kick-back.
The problem with transferring a meeting from a track that is too heavy is that you put winter horses looking for rain-affected footing onto a synthetic surface that is close enough to very firm. The form doesn't stand up and punters won't bet.
Caloundra's "inside" synthetic track has its followers, but punters overall are shy about betting in the same denominations as on the grass.
Even if there is no proof the synthetic form is not as good as the grass, if punters refuse to totally embrace synthetic then perception becomes reality.
Watch this space.
Quote of the week has to go to 82-year-old motor racing legend Sir Stirling Moss. Speaking to the Guardian, Sir Stirling opined: "Formula one's not a sport, it's a business now. If Lewis Hamilton wins a race he has to go speak to Vodafone. If I won I'd try and chase a bit of crumpet."