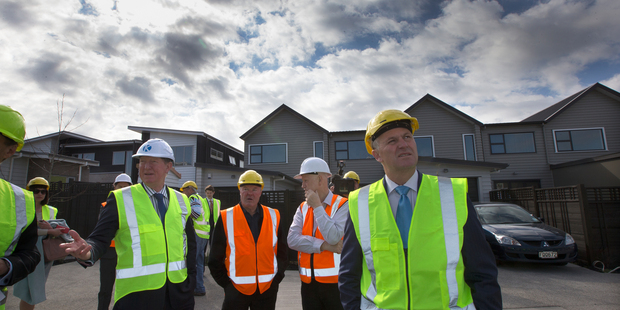 Property is a hot topic at the moment, especially in Auckland.
Rates are expected to increase and there have been promises of doubling grants for first-home buyers to up to $20,000 for a couple buying a newly built home and the KiwiSaver grant cap has been raised to up to $550,000 for properties in Auckland, $450,000 in Hamilton, Western Bay of Plenty, Kapiti, Porirua, Hutt Valley, Wellington, Nelson and Christchurch and $350,000 elsewhere.
Read more:
• Len Brown details Super City's 10 year budget
• Election 2014: Labour promises 100,000 more affordable homes
• HomeStart welcomed by builder
Subdivisions are popping up all over Auckland, to help combat the city's housing crisis.
These are areas where fast-track development of affordable housing can take place.
Let's take a look at four of Auckland's special housing areas.
1. Silverdale North
This Special Housing Area (53-hectare) will yield around 680 new housing sites, including two-, three- and four-bedroom houses, as well as 6.2 hectares of parks and reserves.
It is anticipated the first houses will be ready to live in by September 2015, and the entire development will be completed by 2018.
Within this area, Highgate Business Park Limited plans to develop a site to yield approximately 180 new sites for homes. The remainder of the 60-hectare property is to be developed primarily for businesses.
2. Karaka Lakes
Formerly part of the Franklin District, Karaka is now part of the Super City. Karaka Lakes is made up of a series of neighbourhoods. A new primary school opened in February 2012, making this area appealing to families.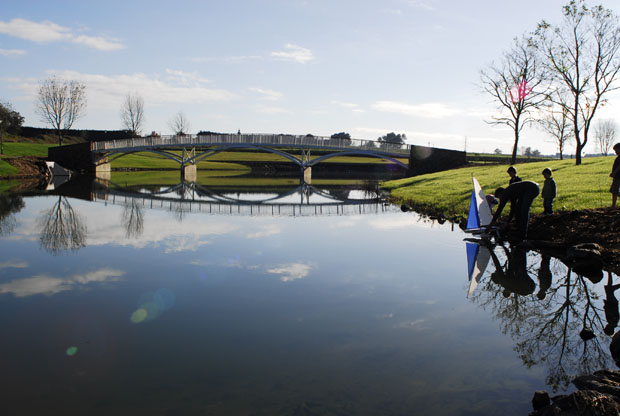 Karaka Lakes project, housing estate
3. Hobsonville Point
A 20-minute drive northwest of Auckland's CBD brings you to Hobsonville Point - a peninsula in the Waitemata Harbour, that was recently a defence base. Already in the area are a primary and secondary school, ferry service, farmers market, café and homes of varying affordability.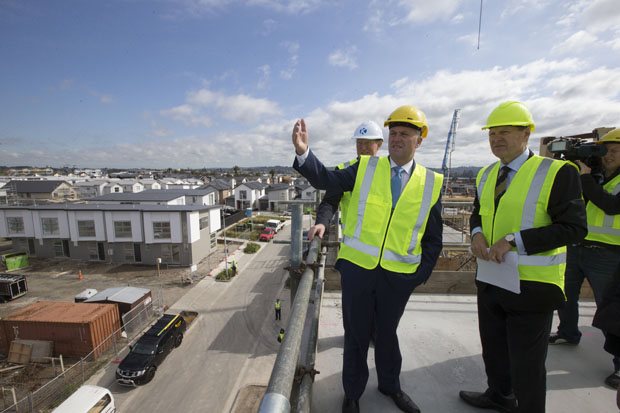 Prime Minister John Key during his visit to Hobsonville Point housing development. Photo / Brett Phibbs
4. Whenuapai Village
Oyster Capital Limited's development at the corner of Brigham Creek, Totara and Dale Roads, Whenuapai, will yield around 650 new homes matched to current shortages. These will include two-and three-bedroom townhouses and larger three bedroom duplexes and stand-alone houses. Parks and reserves, a stormwater management area and wetland are also proposed.