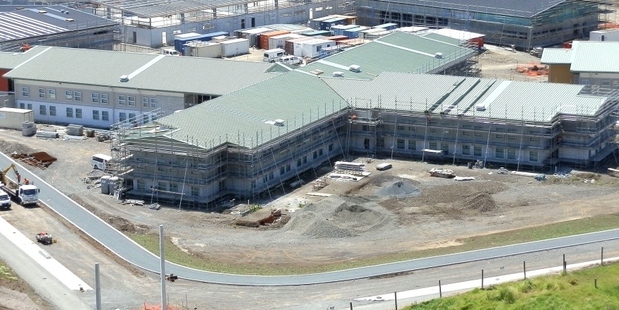 Prisoners at Auckland's new $300 million private men's jail could be building or fixing metal skip bins, making wood and metal furniture, building trailers, retractable attic stairs or table lamps.
Serco listed those jobs in its latest update on the 960-bed Auckland South Corrections Facility, now named Kohuora, which means coming out of the mist into the new world of the living.
Buildings on the Wiri site are still under construction but Serco is encouraging businesses to register their interest in the new work schemes starting when Kohuora opens.
One of the main goals was that prisoners would leave with skills and work experience which could lead to permanent employment, Serco said.
"This is an important factor in our work to reduce reoffending, as we know that ex-prisoners who are working are much less likely to reoffend. Serco cannot deliver this on our own, so we're looking for commercial partners to develop and deliver suitable employment activities.
"Our business partners will co-locate inside the facility, within purpose-built buildings, and help us offer meaningful work experience."
Some examples of successful employment activities being run in other prisons also included construction of pre-fabricated fence panels and pre-cast concrete products, operation of vehicle repair garages and wheel balancing, house refurbishment, building structures such as classrooms, making edge glue panels for solid door cores and construction of agricultural machinery, Serco said.
Businesses are asked to email ascf-industries@serco-ap.co.nz and more information about the new opportunities will be released soon.