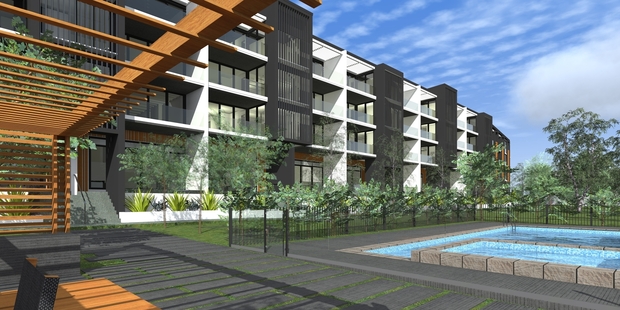 Changes are afoot at Mt Wellington's new 107-unit Thompson Park housing estate after the former main lender was replaced some weeks ago.
David Jans, developer of the places now under construction, said "refinancing and restructuring" was under way.
"Thompson Park is proceeding. Pre-sales are at $30 million," he said of deposits.
Former principal lender, James Kellow of NZ Mortgages & Securities, said his business was no longer involved.
Jans said in February his project wouldn't have gone ahead without NZMS money, Auckland desperately needed more housing so the lender was helping ease that shortage.
Kellow said yesterday that NZMS was "almost fully repaid two months ago" and he remained enthusiastic about both Spring Park by Tony Gapes and Jans' Thompson Park.
Jans said valuations had been carried out and resource consents were in place before the NZMS money was loaned.
Kellow also said yesterday that NZMS had "very much liked the proposed development at Mt Wellington and, in addition to fully funding the land purchase price, we advanced hundreds of thousands of dollars of pre-development funding to get it going".
"Unfortunately the initial loan facility expired in April and Thompson Park Developments Ltd was unable to meet agreed loan requirements for construction finance of the circa $50 million, primarily around the borrowers reluctance to lock in costs which we think is critical in a rising construction cost market," he said.
"NZMS eventually agreed to to sell our loan in late May. The sale price of the NZMS loan was palatable to us and allowed NZMS to move our focus to new opportunities."