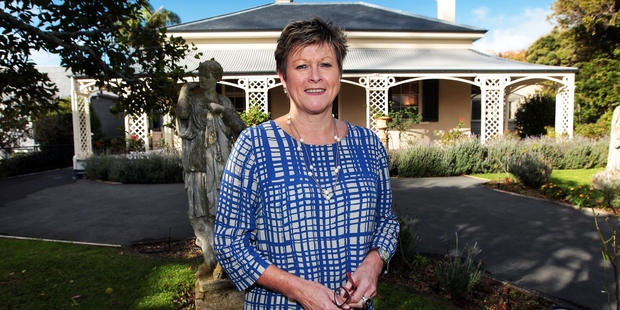 One of Auckland's oldest homes has become the unlikely headquarters for our Olympics and Commonwealth Games efforts.
Hulme Court on Parnell Rd, built in 1843, is being rented out to the New Zealand Olympic Committee, which has 20 fulltime staff based in the antique Regency-style house.
Hulme Court is believed to be Auckland's oldest house still on its original site and is considered of "outstanding historical significance" by the New Zealand Historic Places Trust.
Occupants have included former Prime Minister Frederick Whitaker, Anglican Bishop George Selwyn, Minister of Native Affairs Francis Dillon Bell and Governor Thomas Gore-Browne, who temporarily used the premises as Government House.
The five-bedroom, two-bathroom property has a valuation of $3.6 million and enough parking for five cars. It also includes converted stables and former servants' quarters.
The house was advertised to rent at $4000 a week and was cited by the NZ Herald last June as the second most expensive rental property.
But New Zealand Olympic Committee chief executive Kereyn Smith said the organisation got it for much less. It had worked out cheaper for the partly Government-funded organisation to rent Hulme Court than corporate offices.
"I think he [the owner] felt that an organisation like us with our history and traditions is an appropriate fit for his place.
"We're delighted that we've been able to reach a long-term arrangement," she said.
"The New Zealand Olympic Committee has been an important part of our social and sporting history and Hulme Court has a really special place as well in that context."
In its recent annual report, the Olympic Committee said the financial position of the organisation in 2013 was "challenging".
"While reserves and working capital are currently protected and increased during the preceding year ... a 34 per cent increase in revenue is required to lead and organise teams through to the Rio Olympic Games in 2016."
The organisation received $2.8 million funding from the Government every four years - 9 per cent of total projected income.
Smith said the team at Hulme Court were already extremely busy with preparations for the Glasgow Commonwealth Games, which begin in July.