Heavy industry operators will be keen to investigate design-build and lease back potential.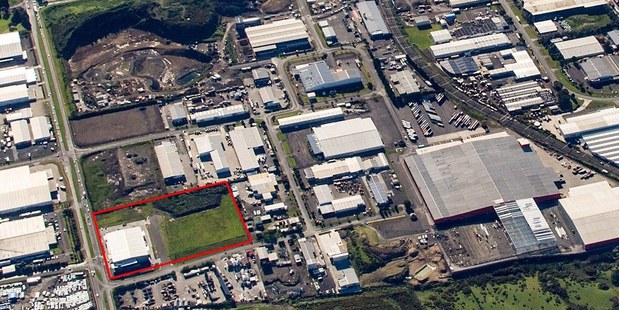 A Wiri industrial subdivision is being developed for companies struggling to find well-located leased premises that cater for heavy manufacturing activities or that provide sufficient yard space.
Located on a high-profile 4.5ha site on the corner of Roscommon Rd and Bolderwood Place, the development is being project managed by Jed Wieland Property.
"It offers purpose-built warehouse space, factory accommodation and a yarding area designed specifically to meet the needs of the end user," says Jamsheed Sidhwa, Bayleys' large-format industrial specialist who, with colleague Luke Carran, is marketing the Bolderwood project on behalf of Bayleys Manukau.
Sidhwa says the site's Business 6 zoning allows a wide range of industrial uses encompassing logistics, distribution and storage through to manufacturing activities.
"However, the main value in this zoning is that it allows for heavier industrial activities which emit higher levels of noise, dust or odour than are permitted under other business zonings.
With the increasing pressure on the supply and price of industrial land in Auckland, it is becoming increasingly challenging for heavy industrial companies to find suitable and affordable locations to operate from," Sidhwa says.
Carran says Auckland tenants are often hampered by insufficient yard space.
"The increase in land values and construction costs has put pressure on developers to maximise a property's rental return which has led to some crimping in yard areas. This impacts on the manoeuvrability of large trucks and the availability of outdoor space for containers, vehicles and other equipment."
Jed Wieland, managing director of Jed Wieland Property, says the present owners of Bolderwood are "not developers who build and then sell. They are long-term holders of their properties. Therefore they have more flexibility to provide design-build and leaseback packages to suit the particular requirements of a tenant, including the right amount of yard space for their business. They look to build long-term relationships with occupants which are beneficial for both parties."
The first building to be constructed on the seven-lot subdivision is a 5700sq m factory and warehouse on two lots, totalling 1.32ha. Best Bars has taken a 12-year lease on this property.
Sidhwa says Best Bars has expanded by 40 per cent from its previous premises in Manurewa into a "future-proofed" building that will cater for continued growth for many years to come.
The remaining four lots yet to be developed range in size from 5025sq m to 1.2ha. One of these has frontage on Roscommon Rd. Carran says two or more of these lots could be combined to make larger sites of 3.2ha.
All lots can be accessed via a cul-de-sac off Bolderwood Place but additional road access is also a possibility.
The Roscommon and Bolderwood industrial precinct has become increasingly popular with industrial businesses not only because of the wide range of activities permitted but because of easy access to other parts of Auckland.