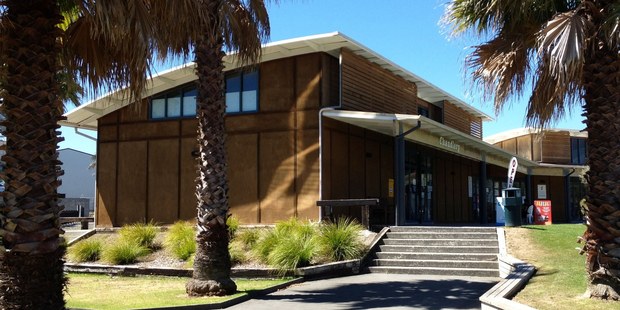 A well-established marine chandlery store within an attractive marina southeast of Auckland is being marketed for sale by Dave Peryman of ABC Business Sales as a going concern business within leased premises for a total asking price of $225,000, including stock, chattels and goodwill.
Peryman says the Pine Harbour Chandlery & Supplies store at 190 Jack Lachlan Drive, Beachlands, has no shortage of clients with 570 marina berths, local resident boaties and a large hardstand area outside the door.
"This is an exclusive waterfront marine business that has the advantage of being the only business of its kind within the marina complex," Peryman says.
"The business represents real value and is priced to sell with the current owners having decided it is time for them to pursue other business interests and feeling they have set the business up for a seamless transition to a new owner."
Peryman says the Pine Harbour Chandlery & Supplies store sells a wide variety of products required by boat owners including lifejackets, electronics, inflatable dinghies, stainless steel fastenings, marine paints and coatings, fishing gear, ropes, chain and anchors.
The store also provides an LPG tank-filling service along with general grocery and food items. "With there being no dairy in the immediate area there is good opportunity to increase sales and provide more products and services," Peryman says.
"Having an extensive marine industry knowledge is not necessary to run this business, just a passion for service," he says. "However, if a prospective buyer is a keen boatie, fisher or a marine enthusiast, so much the better. The vendors say this is a relatively easy business to become competent in within a short period and they are offering to provide hands-on training for the new owners."
The Pine Harbour Marina itself contains excellent haul-out facilities for boats along with supporting trade businesses in the vicinity that include engineering workshops, boat repairers and painters.
Within the marina retail area there are cafes, restaurant, hair and beauty salon, boat brokerage, real estate agent, dentist, security firm, the marina office and landscaped gardens which are popular with families and picnickers, especially during the weekends. To the side of the marina entrance is a new purpose-built car museum that houses a number of vintage and veteran vehicles, racing cars and motorbikes.
The area offers an attractive lifestyle to prospective purchasers of the business with excellent housing and schools within the Maraetai, Beachlands, Pine Harbour and Clevedon areas.
A regular and well-patronised ferry service runs between Pine Harbour marina and the Auckland CBD 15 times daily Monday to Friday with the trip taking 30 minutes each way.
"The Pine Harbour area itself is currently undergoing a housing, commercial building and improvement boom," Peryman says. "The marina area has been rezoned to allow a number of residential dwellings that will see the construction of a mix of terraced and apartment housing ranging from two to five storeys.
"There are also future plans in store for the marina itself. The boat storage hardstand will be increased in capacity with proposals to improve the commercial buildings of the associated businesses. So the sale of the chandlery business offers serious opportunities."
For prospective purchasers looking for a change of lifestyle, Beachlands offers direct boating and sailing access to the islands of the Hauraki Gulf with Waiheke Island "just a stone's throw away", Peryman says.
Among land-based attractions, it's only a short drive to the Sir Bob Charles-designed Formosa golf and country club resort that was the venue for the New Zealand Open in 1998. The resort offers luxury accommodation, international food and wine restaurant, conference, wedding, private function and on-site accommodation facilities along with a sports complex incorporating a well-equipped gym and swimming pool that are open to the public.
Nearby Beachlands Village is a busy retail centre serving the immediate and wider communities with a school, preschool facilities, medical centre and pharmacy, and a police station.
Beachlands is one of Auckland's favourite weekend recreational areas featuring a number of safe swimming beaches along the Pohutukawa Coast.