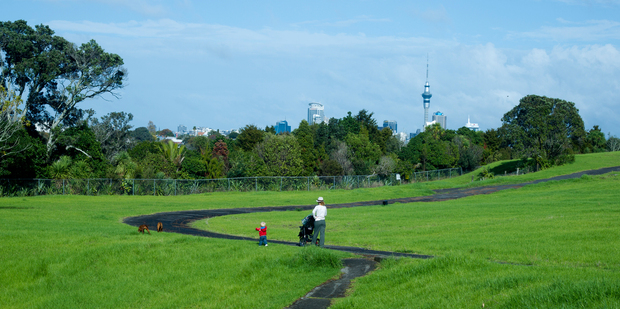 Ngati Whatua has just announced that it has not sold its Devonport land, but is instead leasing it to Ryman Healthcare for a huge new retirement village.
A spokesman has just revealed the terms of the deal, after Ryman announced earlier today it had "secured" the Wakakura block.
Click here to read Ngati Whatua's media statement.
"The land has not been sold but is on a long term lease. The iwi are quite upset at the idea of the land being sold. The trust will look to put out release in next hour or so. Unfortunately the details of the deal are commercially sensitive and we can't talk about them - that is something for Ryman," Ngati Whatua's spokesman said.
Ryman has also clarified its original statement, saying it has signed a 150-year lease for the land.
The hapu paid $10 million for the big Auckland waterfront site as part of its Treaty of Waitangi settlement.
Now, the bare 4.3ha block will become a village for about 300 people.
The deal comes after the hapu's commercial arm, Whai Rawa, planning to develop affordable housing and residences for the elderly on Wakakura, the gently sloping former defence force site on the corner of Lake Rd and Ngataringa Rd between Belmont and Devonport.
How much effect the scheme will have on neighbours who have for years enjoyed extensive waterfront views out over Ngataringa Bay is as yet unknown as Ryman is not revealing how high it will go on the site, where buildings will be placed or how its development will be configured.
Last year, surveyors were on the site where at least 100 residences can be built.
See the location of the land here:

That has upset some neighbours who have circulated a flyer encouraging residents to oppose intensification.
Whai Rawa chief executive Rob Hutchison has indicated a big property development push is the strategy to create iwi inter-generational wealth. Michael Stiassny chairs Whai Rawa's board and its directors are Ross Blackmore, Ngarimu Blair, Precious Clark, Rob Fenwick and Rangimarie Hunia.
Chris Darby, now an Auckland councillor but the former head of the Devonport Takapuna Local Board, said that organisation has supported Ngati Whatua's plans for Wakakura.
The underlying zoning allowed as of right for approximately 100 residential units so Darby said last year that despite neighbourhood opposition, it was no surprise that Ngati Whatua were looking at a similar level of intensive housing.
"The board has always supported the transfer of the Wakakura block to Ngati Whatua as commercial redress in their settlement package," he said.
"The land has been abandoned for almost two decades following demolition of [the] navy's foray into intensive housing.
"Through select committee submissions the board has expressed interest in maintaining and enhancing public access along the Ngataringa Bay margin in future development options. We're keen to explore that further with the hapu," Darby said.
QV has valued the block at $6.8 million. Navy housing there was demolished and the site has been vacant for years.
Hutchison last year talked a big scheme being planned for the land but made no mention of any intention to sell.
"The whole of the Bayswater/Devonport area needs to have much more diversity in housing to provide for all groups," Hutchison said.
"I'm from Devonport and if you're a young person in Devonport, there are limited opportunities to buy property. If you're an elderly person, there's no opportunities in Devonport." Neighbours in the area raised concerns about the strain on local roads and infrastructure but Darby said he understood Ngati Whatua's aspirations and backed plans for a variety of housing.
"In principle, I'm supportive of retirement housing, subject to urban design assessments. Too often I hear of Devonport's senior residents being forced to leave the community because of the lack of housing choice," Darby said.
"In our later years, when the kids have left home and partners predecease us, it's inevitable that housing needs change. Losing the wisdom from your community because of a lack of housing is a problem in Devonport. Ngati Whatua's proposal may offer one solution to that," he said.
"The board looks forward to seeing the proposal and working with Ngati Whatua as they begin to realise the potential of their 230 titles of land at Belmont, Bayswater and the Wakakura block."

Read Ryman's original announcement of the Devonport purchase here: