Foreign investors can help solve CBD housing shortage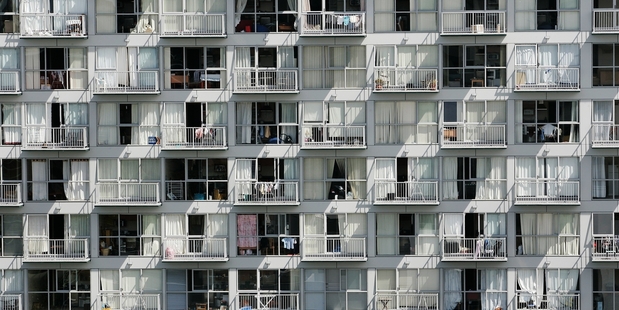 The prevailing perception in Auckland's property market is that an influx of capital from China is a factor driving up prices.
NZ First leader Winston Peters challenged Prime Minister John Key to debate the issue this week. All three major Opposition parties are proposing bans or restrictions on foreign buying of homes and it could be the issue that decides who wins the September 20 election.
The Government is under pressure to at least investigate the anecdotes from auction rooms. Key and Finance Minister Bill English acknowledged this week that no one had hard data to prove or disprove the influx of capital. Key did not think buying from China was an issue, citing a survey of agents by BNZ chief economist Tony Alexander, but said the analysis was "crude".
So, the information vacuum remains and Peters and Labour leader David Cunliffe are gathering the anecdotes and rhetoric to make it a central election issue. The Government has side-stepped calls for an inquiry but has not ruled one out.
This leaves a stalemate that may only be broken by a change of government or a backdown by National to secure Peters' votes.
But what if the Government was to argue that an influx of investment from China could actually help solve Auckland's housing shortage?
English, in his pre-Budget speech this week, touched on the thorny issue of Auckland's need for small, affordable homes close to the city centre. He said council planners had effectively blocked the mass development of "shoebox" apartments by requiring floor plans no smaller than 40sqm and balconies of 8sqm.
He said these restrictions meant rents for apartments were $80 a week higher than necessary. Developers say there is large demand, often from Chinese investors, for apartments closer to 20sqm than 40sqm.
English has rightly pointed out that not everyone dreams of living in the quarter-acre pavlova paradise of old. An ageing population of couples starting families later, smaller families, and where both young and old live alone, need smaller more affordable homes.
One solution is to encourage an influx of capital from China to build thousands of these homes. There are signs it is happening. The 52-level tower planned for the empty space next to the Sky Tower is financed by Shanghai businessman Furu Ding. The $350 million project will include a 302-room hotel and apartments. This week, Beijing developer Fu Wah won the right to build a $200m five-star hotel on the Wynyard Quarter site occupied by Team New Zealand.
These types of developments are springing up at an even greater rate in cities like Sydney, Melbourne, Vancouver and London as Chinese investors look to spread their wealth into property outside of China.
Australia's ban on non-residents buying existing properties has encouraged foreign investors to buy off the plan to fund new developments. An Australian-style restriction could kill two birds with one stone: dampening demand for the villas and townhouses of East Auckland while sparking the apartment-building boom that Central Auckland so desperately needs.
Debate on this article is now closed.