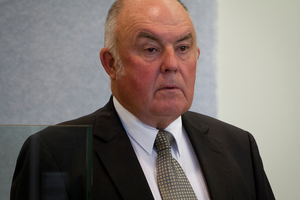 A now-disbarred lawyer accused of helping a property developer borrow millions of dollars from a finance company in "forbidden related-party loans" cannot argue he was acting on instructions or was an innocent agent, says the Crown in its closing submissions to the High Court.
Former Central Hawkes Bay mayor and Waipukurau lawyer, Hugh Edward Staples Hamilton, is on trial in the High Court at Auckland for allegedly helping former property developer Raymond Schofield arrange the purchase of Belgrave Finance so that Schofield's identity and control of the company was hidden. The purpose was to allegedly allow Schofield, who bought Belgrave in 2005 for $3 million, to borrow from the firm.
A former partner of DAC Legal who advised Belgrave until its 2008 receivership, Hamilton has pleaded not guilty to 17 charges of theft by a person in a special relationship as well as charges of false statement by a promoter, and Companies Act charges of making a false statement to a trustee.
Crown lawyer Nick Williams told Justice John Faire yesterday Hamilton had "full knowledge of what he was doing and why he was doing it".
He said Hamilton was involved in a scheme with Schofield and Belgrave directors Stephen Smith and Shane Buckley that had "subterfuge and deceit" at its heart.
Buckley and Smith pleaded guilty and were jailed, while Schofield was granted a stay on proceedings because he was suffering from terminal cancer.