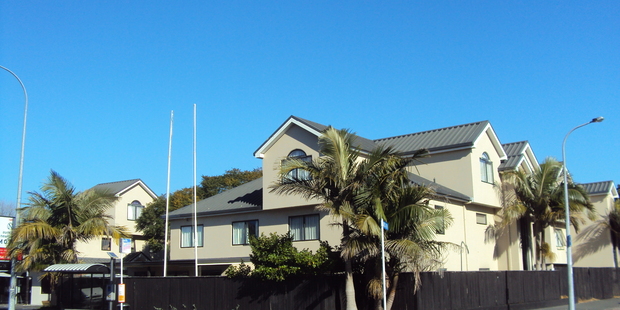 A major improvement in the economy and a big bounce-back in business confidence is fuelling a significant uplift in activity in business sales, say two Bayleys agents specialising in the market.
Paul Dixon, Bayleys' tourism, leisure and business sales manager, says there has been a marked increase in business sales over the past six months and higher-than-normal activity for this time of the year.
"The business sales market is better than it's been in a long time. There's a depth of buyers that wasn't here a year or so ago and we're getting good prices for quality businesses," Dixon says.
"Bayleys' business sales team sold more businesses in the latter half of last year than we did in the previous 12 to 18 months. This is reflective of a much improved economic and business environment, with recent business confidence surveys showing a high degree of optimism about the year ahead, and the fact that we've added a number of brokers to our team in anticipation of a significant lift in activity.
"There's been a noticeable pick up in inquiry for retail businesses and manufacturing has surprised a few people with just how well it is doing," Dixon says. "The tourism and hospitality sectors also appear to be bouncing back into life again after a quiet few years."
He says an increase in hospitality occupancy rates and a shortage of hotel accommodation in the Auckland CBD is opening up opportunities for providers of other forms of accommodation within the CBD and on the city fringe to increase their profile.
Dixon was recently involved in the sale of a 4-level, 4-bedroom serviced apartment complex in the Beaumont Quarter, College Hill, for $1,065,000 and the sale of the former 20-unit Jacaranda Motel, renamed the Auckland Newmarket Motel, at 189 Manukau Rd, Epsom for $4,420,000. Tony van Camp, Bayleys senior business broker specialising in the sale of businesses only, encompassing a wide range of industry sectors, including manufacturing, logistics, automotive, construction and infrastructure and retail, says business values are starting to claw their way back up again.
"Businesses are producing better profits and this has resulted in improved prices for vendors because the market values businesses on what they make." Van Camp estimates that over two-thirds of the business vendors he is acting for are "baby boomers" aged over 55 who are looking to retire.
"Many of them hung on through the global financial crisis and the slow, sluggish recovery that followed because a lot of good businesses were producing average results and it wasn't a great time to sell.
"There was uncertainty around whether decreases in revenue and ordinary performances were symptoms of tough economic times or were more to do with the businesses themselves. Where buyers perceive risk they want to pay less.
"Financiers also tend to run for cover in that sort of environment but now the economy is charging ahead and business cash flows are improving, banks are competing aggressively again in the business sales market.
"Most business acquisitions involve some degree of leveraging so having the banks back in there helping to make transactions work has been a significant contributor to the increased volume of sales."
Van Camp says buyers in the market range from hands-on business operators looking to expand their operations through to investors seeking a well managed company that will provide them with a good return.
Corporate "refugees" also comprise a significant portion of buyers - often experienced executives who have had successful careers but who are looking at a change of tack for their remaining working years.
"Most buyers are looking for a business with good future maintainable earnings and a low-risk profile around those earnings.
"The lower the risk, the higher the price a business is likely to sell for."
Van Camp says demand for good businesses is outstripping supply and, in combination with a favourable business outlook, this has lifted the price to earnings multiples that businesses are selling for.
However, that could change to an oversupply later in the year, with some owners waiting for better revenue and profit figures to be reflected in March and June year-end accounts before putting their businesses on the market.
"Buyers could be spoilt for choice in six to 12 months' time, in which case it will become a more challenging sales market particularly for owners of average businesses with a higher risk profile."